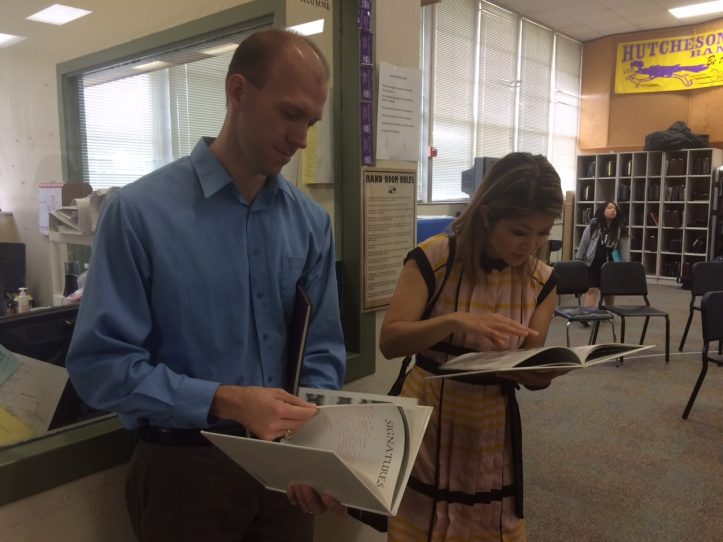 May 15, 2015 - Hutcheson Junior High is in the spotlight as it prepares to close its doors for the last time. Opened in 1963, the school will be torn down this summer to make way for a districtwide Career and Technical Center.
Local media are paying attention because the school has been a pillar of the community for over 50 years and has helped educate generations of Arlington students. Reporters from the Star-Telegram, CBS and NBC have all been to the school within the last week to talk with faculty and students and to take photos and videos.
For CBS reporter Elizabeth Dinh, the story is personal. She attended Hutcheson in the 1990s and was a cheerleader and played in the band. It was like a trip down memory lane for her as she walked through the halls and recalled her teachers and friends. In the band room she recognized the band teacher's name right away. Sean Lipscomb, the band director, had also been a Hutcheson student and played in the band at the same time as Ms. Dinh. (In the photo, Dinh and Lipscomb look each other up in old yearbooks.)
Though Hutcheson is about to be torn down, its legacy will live on. The AISD will celebrate Hutcheson's history on Monday, May 18, at 7 p.m., in the school's auditorium. Everyone is welcome to attend and walk the halls one last time.