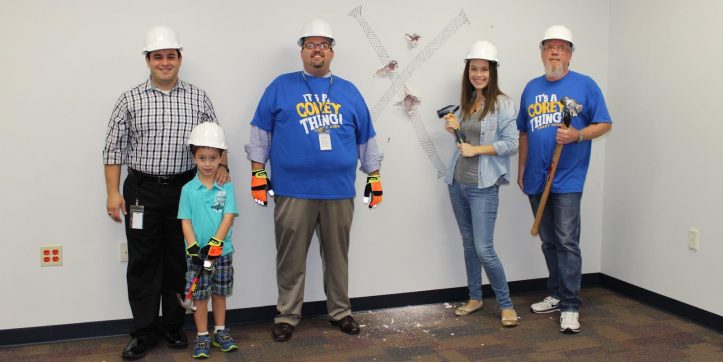 Dec. 15, 2015 - Renovations at Corey Academy of Fine Arts and Dual Language are getting underway. The building is being repurposed to enhance the academy's fine arts and dual language programming. The renovations, designed by Stantec Architects and managed by Pogue Construction, will provide state-of-the-art fine arts spaces like strings rooms, piano practice rooms, drama space and dance studios.
The work will be done in three phases, with each phase in a different part of the building. The phasing will allow the construction to take place with minimal interruption to the school. Construction workers are only allowed in blocked-off construction areas and are required to use a separate entrance and exit. In addition, all workers must undergo a background check before being allowed to work at Corey or any AISD school.
The renovations are scheduled to be complete in time for the start of the 2016-2017 school year.
Read more about the AISD's fine arts and dual language academies.