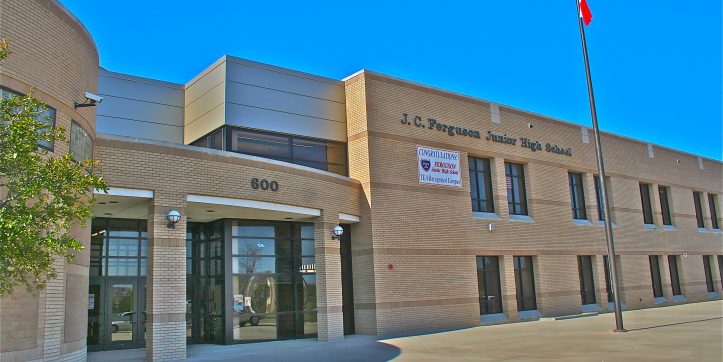 When the Ferguson Junior High students were released from school at noon on June 5, 2015, most were probably excited to start summer break. But for many of the teachers, it was a sad day. School is out for good.
Ferguson Junior High is now closed.
The brick junior high on Green Oaks Boulevard opened in 2001, taking the name of a previous K-12 school in Arlington. Short but successful, Ferguson Junior High's history is worth celebrating. It's worth celebrating because of the people – the teachers, staff and students – who built Ferguson into the bright light that it was for 14 years. The students and faculty cultivated a school with a strong spirit and familial culture and together achieved great success on all levels, from academics to athletics.