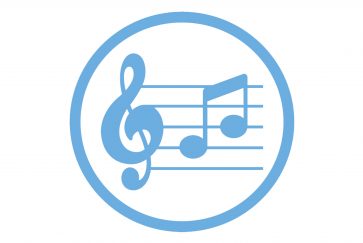 Jan. 13, 2016 - Today, the Arlington ISD and University of North Texas announce a partnership that will allow AISD students to earn dual credit in fine arts.
One objective of the AISD Achieve Today. Excel Tomorrow. strategic plan is that 100 percent of students will graduate on time and excel at their school or career of choice. By partnering with UNT to offer college-level courses such as music history, music theory and piano, AISD students will be able to graduate with college credit in fine arts for the first time.
"Music and the arts have been proven to enhance traditional studies, and this partnership with the award-winning UNT College of Music will provide unique opportunities for our students to earn college credit while gaining knowledge and skills from UNT professors," Superintendent Dr. Marcelo Cavazos said. "We are focused on providing opportunities to help students reach their full academic potential and could not have a better partner than UNT."
The partnership will begin with an introductory music history course – music in human imagination – in fall 2016. Additional courses will be added over time. The courses will eventually be housed in the future AISD fine arts center, a facility funded by the 2014 Bond package and scheduled to open in the fall of 2018.
"At UNT, we are committed to being a great education partner for North Texas and are excited to work with the AISD to expand its already strong fine arts program" UNT President Neal Smatresk said. "The opportunity to provide courses at the high school level is unique and in line with our commitment to keep our talent here and expand the impact of enrolling and graduating students."