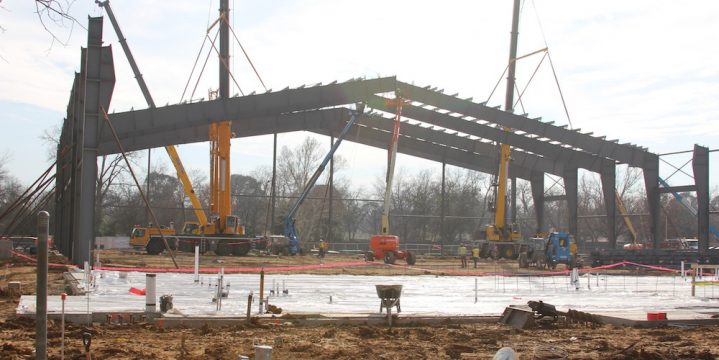 Jan. 22, 2016 - The future multi-purpose activity center (MAC) at Arlington High School is starting to look like a real building. The work has gone vertical as steel is now being erected.
Construction started at the future facility, along with similar buildings at each of the AISD's six high schools, in early November. Until now, the work has consisted of groundwork, drilling piers, pouring grade beams, installing utilities and other preparations.
All six MACs are scheduled to open in time for next school year. Arlington High School's is the first to go vertical.
Read more about the MACs and follow the progress of all six through photos on the AISD's bond Flikr site.