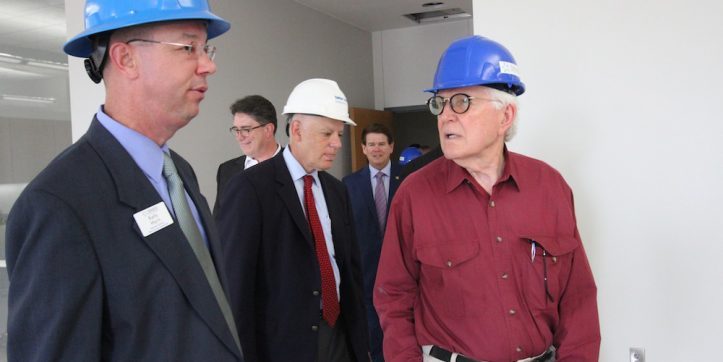 The namesake of the future Career and Technical Center, Dan Dipert, got a tour today of the building that will bear his name. His wife, Linda, and son, Dan, joined him, along with Arlington Mayor Jeff Williams, AISD Superintendent Marcelo Cavazos, members of the AISD Board of Trustees and other officials and staff from the City of Arlington, Tarrant County Community College and the AISD.
Sloan Harris, the principal architect from VLK Architects, and Brandon Alcala, a project manager from Balfour Beatty Construction, led the tour and answered questions.
The Career and Technical Center is scheduled to open in August and will provide students from all AISD high schools with outstanding career and technical courses in state-of-the-art facilities.