Department Contact: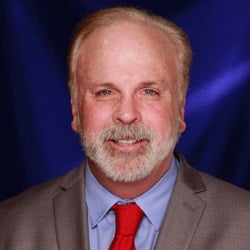 SCOTT KAHL
Assistant Superintendent of Human Resources
  (682) 867-7290
  Email Human Resources
The purpose of Human Resources is to provide exemplary support to our district employees and ultimately contribute to an outstanding education for our students. Human Resources is divided into four operational areas to best serve our District's internal and external customers.  These include Human Resources Customer Service, Recruiting and Sourcing, Development and Employee Relations, and Compensation, Benefits, and Culture.
Now Hiring Teachers!
 Arlington ISD is currently hiring teachers for 2017-2018 school year. Our salary for new teachers is $52,500.00. If you have an out of state credential please contact TEA regarding your Texas certification. Once you receive the 1-year certification please update your application in TEAMS.
Apply online by clicking Online Applications on the left side of the page. Please email HR with any questions.
Explore our teaching opportunities. Realize your potential.
The Arlington ISD offers an outstanding, well-rounded educational experience with award-winning academic and nationally recognized extracurricular programs. We are looking for dynamic, enthusiastic teachers who are eligible to teach in the state of Texas.
A teaching career with AISD gives you:
Competitive salaries, starting at $51,500.
Mentoring program for new teachers.
Comprehensive benefits package.
Advanced degree and bilingual stipends.
Great location in the heart of DFW.
District facts:
Currently, more than 62,000 students are enrolled in the AISD, making it the 11th-largest school district in Texas.
The AISD includes 54 elementary schools, 10 junior high schools, 7 high schools, a junior/senior high school for immigrant students, an alternative senior high school for at-risk and non-traditional students, and two alternative schools for discipline management.
The district is the largest employer in Arlington and the third largest in Tarrant County with more than 8,000 administrators, teachers and support staff.
The AISD Department of Professional Learning is dedicated to ensuring quality professional learning opportunities to support adult learners in effective teaching strategies for student achievement. In accordance with our district's strategic plan, we believe that our professional learning success depends on:

A commitment by all to a clear and focused vision.
Effective teaching and leadership.
A positive culture that promotes continuous improvement by all.
An engaged community.
Apply
Instructions
Salary Structure
Documents