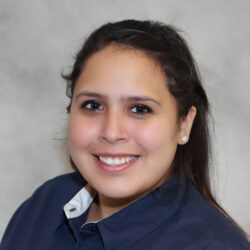 Click the link to go to Virtual Classroom for additional information: Family School Liaison
Melissa Hernandez
Family Engagement Liaison & Volunteer Coordinator
817-515 3550
mherna34@aisd.net 
Facilitates an increase in the Family Involvement Program on campus.  Plans and implements family involvement activities.  Participates in district-initiated family involvement staff development, training, faculty meetings and special events; some at non-campus locations.  Coordinates parent volunteers and maintains attendance records of volunteers and parents.  Provides parents with community resources and updates information regarding campus and district.  Builds relationships with businesses in the community to strengthen relationships between community and school.
Spanish  
Melissa Hernandez
Representante de Enlace Familiar y Coordinadora de Voluntariados
817-515 3550
Licenciatura: Asociado de Artes en Educación Infantil
Facilitó programas de aumento en el Programa de Participación Familiar en campus. Planificó e implementó actividades de participación familiar. Participó en el desarrollo del personal de participación familiar iniciado por el distrito, reuniones de profesores y eventos especiales; como también en lugares no-campus. Coordino a los padres voluntarios y mantengo registros de asistencia de voluntarios y padres. Proporcionó a los padres recursos de la comunidad e información de actualizaciones sobre el campus y el distrito. Construyo relaciones con las empresas de la comunidad para fortalecer las relaciones entre la comunidad y la escuela.