March 8, 2019
Parents,
I can't believe it's almost Spring!!! This year has flown by. Progress reports will be going home with your student the Wednesday after Spring Break. It's hard to believe we are already ¾ of the way through the 18-19 school year. While we are all getting some down time this break, we still have many students competing in fine arts and athletic events. I encourage you to take a look at our school's calendar and attend one of the performances/games.
TRADUCCIÓN EN ESPAÑOL DISPONIBLE:
Parent Satisfaction Survey
Many of you may have already received a parent satisfaction survey via email, or you may have filled one out at open house. But if you have not, please fill one out at the following link. http://www.aisd.net/parentsurvey
These surveys help us to continue to do things that are working well and improve those that are not. Your time and input is greatly appreciated.
Message from MGM
Donations
In honor of Fat Tuesday next week, MGM will be running a special offer for family donations until Tuesday, March 5th at Midnight. Every donation made in a senior's name will be given DOUBLE casino bucks!!
Family donations to MGM can be made at the following link:
https://squareup.com/store/ahsmgm
Cash and check donations can be made at the meeting on March 4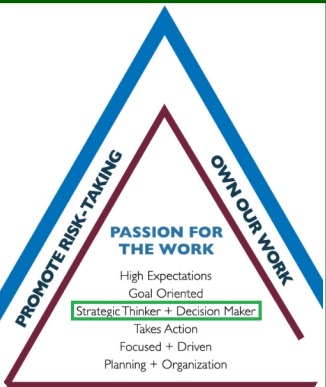 Staff Shout Out
This week's shout out goes to Russell Bartholomee. Mr. Bartholomee is our house DJ, he selects the music for our passing periods. You may even be able to hear a little bit outside during drop off. He keeps things fresh by taking risks with music that maybe foreign to some, but he definitely hits the right note. Parents you can trust that your child is hearing some great music. Thanks Russell for your commitment to personal growth, by being an INNOVATOR at AHS!!!
Need to get the word out?
Does your booster club need help getting information out about spirit nights or fundraisers? Want to show off a special group that deserves recognition? If so, I would be happy to include information in my
weekly message. Send an email containing your information to sdhalla@aisd.net and I will be happy to publish it. Please keep the following in mind:
1. Messages usually are shared once, so make sure the timing is correct
2. Limit your message to 125 words if possible
3. For fundraisers selling items, please provide a contact that parents can reach
Calendar of events
Want to know what's going on in Colt Country, check out the following link.
https://www.aisd.net/arlington-high-school/events/
Kick 'em Colts!!!
Shahveer Dhalla
Principal
THE Arlington High School