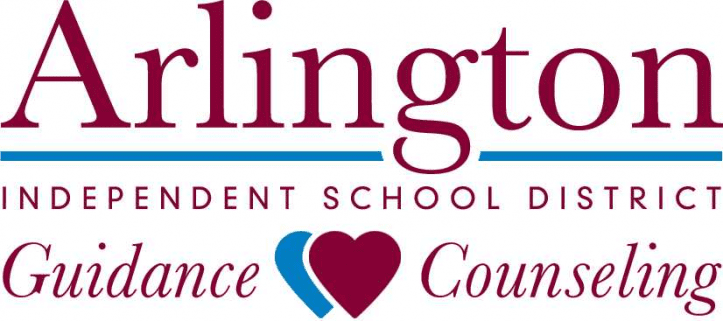 A Counselor Connection webpage has been added to the student's section of the website. Students can access this tab to connect with their campus counselor and navigate through other counseling resources.    See link below.
https://www.aisd.net/students/
---
The role of the junior high counselor is to guide students toward success in academics and in decision-making skills. Counselors coordinate and administer testing as well as interpret test scores. They help students make short and long-range academic plans. They also work with students in developing skills in socialization, organization, time-management, and problem-solving. Parent contact and communication is a big part of their job; as student advocates, they are resources for parents and teachers and can help facilitate open communication between all parties. Counselors meet with students in large and small groups as well as individually over the course of the year. In addition to working with students to facilitate academic growth, counselors will also address emotional and social needs on an as needed basis. You may reach our counselors by phone or email. Students may stop in the front office before school, before lunch, or between classes and request that their counselor see them. The counselor will send a pass at their earliest convenience. If the student has a need to see the counselor that qualifies as an emergency, he/she should inform the front office staff so that the student can be seen immediately. If a student has been meeting with the counselor and returns to a class after it has begun, he/she will have a pass from the counselor with a date and time indicated.
---
To reach your counselor, please call the Boles school phone number: 682-867-8000
Xello
Xello offers a suite of online career guidance and planning tools designed for people of all ages. Using our tools, you can find the right career, explore education and training options, build your own portfolio, manage your school's course selection process, or set up a career development network in your community. To login to Xello students will use Rapid Identity.  College For All Texans is designed to help you access everything you need to plan for college. Pick a university that fits your needs and find ways to help finance your academic dreams. AISD - Parenting Links
 Osame Origho
Students I to P
oorigho@aisd.net
Arlington Collegiate High School Recruitment Presentation
Please call your counselor for an updated tutoring list:  682-867-8000 Tutoring Available Online!
www.arlingtonlibrary.org (Live Homework Help)
Register for Parent Self Serve: This system provides access to your child's attendance and grades.
AISD - Parenting Links
Helpful Documents
Matthew Franks
Students Q to Z

mfranks2@aisd.net
General School Supplies All Students
3-Ring Binder (3 inch)
Notebook paper (Wide Ruled)
Pen/Pencil Bag with Zipper & 3-hole punched
Subject Dividers
Pens – black and red
Pencils & Colored pencils
Metric Ruler & Scissors
Highlighters
Earbuds/Headphones
Kleenex (4 boxes – 1 for each core teacher)
2018 School Supplies
Helpful Links
Please ensure that all course requests have been entered into career cruising and that the draft copy has been printed out before the Martin counselors visit.
Martin High School Counselors for Next Year's Freshman
Please ensure that all course requests have been entered into career cruising and that the draft copy has been printed out before the Martin counselors visit.