Bid proposal date for construction of Career and Tech Center set for Dec. 17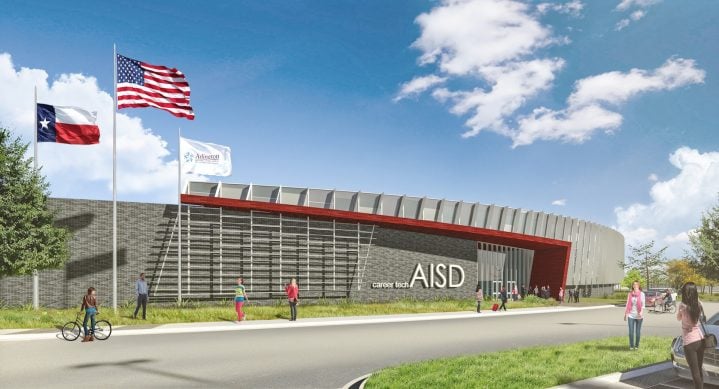 Balfour Beatty Construction is now accepting competitive proposals for the Career and Technical Education Center (CTEC) on Thursday, Dec. 17, 2015, at 2:00 p.m.
The CTEC is located at 2101 Browning Drive, which was previously the Hutcheson Junior High School location. The CTEC is a two-story CMU, steel, and tilt-up panel structure that includes a fire academy, health sciences, cosmetology, culinary arts, auto-shop, broadcasting, and the AISD's new Data Center.
A pre-bid meeting is scheduled for Monday, Dec. 7, 2015, at 3 p.m., at the AISD Professional Development Center (1111 W. Arbrook Blvd., Arlington, TX 76015), in room 604.
The deadline for questions will be on Friday, December 11, 2015.
Proposals may be submitted by fax (866) 754-3274 or email bidday.dallas@balfourbeattyus.com.
For further information or an invitation to bid, please call
Bryan Parma at 214-451-1874 (Email: bparma@balfourbeattyus.com)
Kelly Johnson at 214-451-1860 (Email: kellyjohnson@balfourbeattyus.com)
Plans are available on smartbid.net.