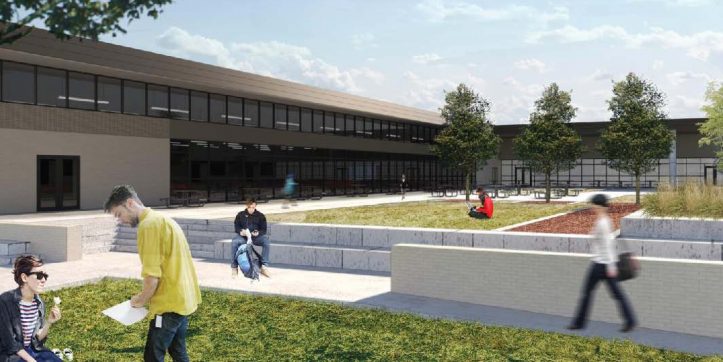 Pogue Construction will receive bids for bond-funded construction at Arlington ISD's Sam Houston High School until Wednesday, Nov. 2, 2016, at 2 p.m.
About this project
The project consist of a 9th grade addition and a series of life-cycle and deficiency renovations at Sam Houston High School.
Pre-bid site walk
A pre-bid meeting will be held at Sam Houston High School at 2000 Sam Houston Dr., Arlington, TX, on Oct. 19 at 2 p.m. in the cafeteria. Please check in at the main office upon arrival at the school.
Bids
Bids are due Wednesday, Nov. 2, 2016, at 2 p.m. All bids received after this time will not be accepted.
Please submit all bids to the following email address: bid@pogueconstruction.com.
Drawings and questions
All bid packages, electronic drawings and specifications are available via login at iSqFt.
For questions, contact Kevin Hollenbeck at bid@pogueconstruction.com.