AISD Board approves bond construction at seven elementaries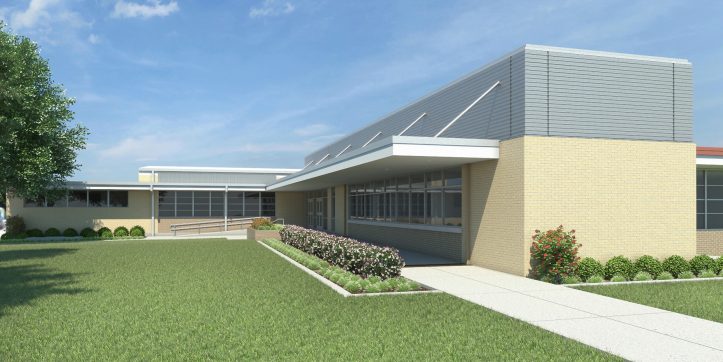 Nov. 7, 2016 – The AISD Board of Trustees approved the guaranteed maximum price for bond-funded construction projects at Ashworth, Bryant, Crow, Larson, Pearcy, and Ditto Elementaries and Kooken Education Center at the Nov. 3 board meeting. Now the district will proceed with the construction projects designed by Hahnfeld Hoffer Stanford. W.B. Kibler Construction will serve as the construction manager.
All elementary schools will receive two STEM labs, a strings room and security vestibule. Ditto already has a security vestibule.
The construction team, comprised of the architect, construction manager and AISD Facility Services staff, worked together with campus principals, various AISD departments and senior administration to determine the most efficient and cost effective means to address the project scope identified for each campus. During the planning and evaluation process, it was determined that Ashworth, Bryant, Larson, Pearcy and Ditto could accommodate STEM and strings instructional needs by renovating existing spaces with the facility. Crow will require a two-classroom addition, along with an administrative office addition and other modifications to support the additional instructional programming and new security vestibule. Kooken Education Center will receive modifications within the existing facility to create a security vestibule, which will require renovation to the administrative office area.
Work on these projects will begin this winter, with substantial completion expected in the fall of 2017.