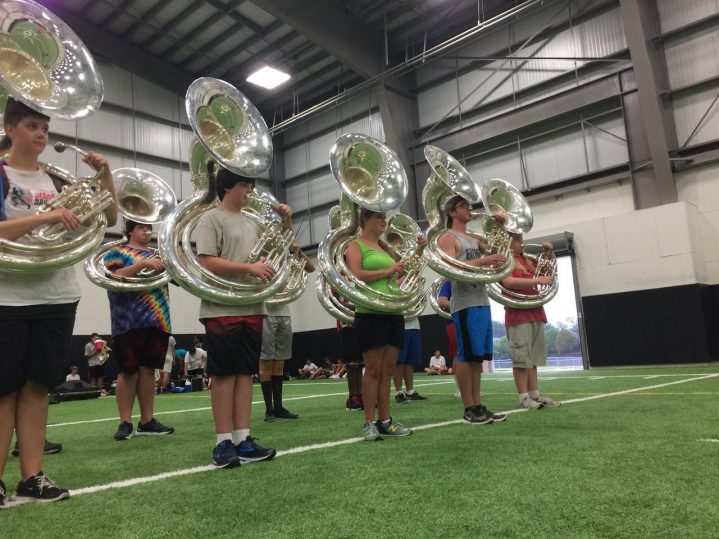 Aug. 3, 2017 - The rain wasn't a problem yesterday for the bands at Lamar, Martin and Sam Houston High Schools. They just moved their practices indoors - into the new bond-funded Multipurpose Activity Centers.
Each traditional AISD high school now has a MAC. They all opened during the 2016-2017 school year and provide an outstanding space for athletics and student activities.
Read more about the MACs and see more band photos from this week below.