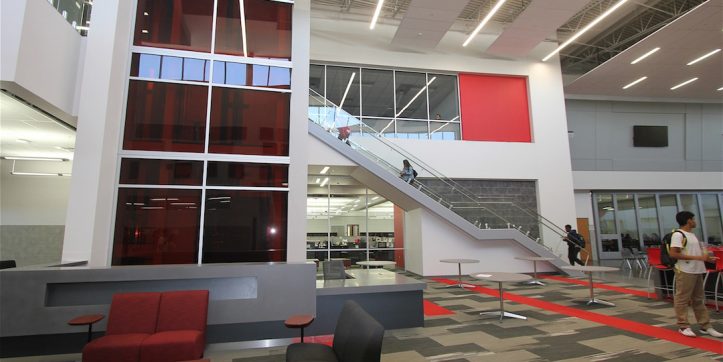 Wednesday, Aug. 23, was a momentous day for the Arlington ISD as the brand new Dan Dipert Career and Technical Center, a centerpiece of the 2014 Bond program, opened for students.
Ginger Polster, the CTC's principal, described the memorable day:
"After more than three years of planning, today we welcomed students from across the district to the AISD Dan Dipert Career and Technical Center. To see the faces of our young adults look upon the CTC and realize the opportunities they now have will forever be etched in my memory. The students' expressions and words said it all. Just a few of the many things they said today included:
'How cool is this,'
'I can't believe I get to go to school here,'
'I wish I could stay here,'
'This is unbelievable,'
'I'm going to be able to get a job when I leave here.'"
Polster continued, "The first day at the CTC was an absolute success, which would not have been possible without the collaborative effort by the entire district to bring this all together, including transportation, food service, IT, facilities and maintenance, central office staff, our teachers, and of course our students."
Only part of the building opened for that first week of school, while other parts remained under construction. As a result, about half of the CTC's scheduled students attended classes at the new facility during the first two weeks of school, while the other half temporarily attended classes at the AISD Professional Development Center.
But on Sept. 5, more of the building opened and all scheduled classes and students occupied the facility.
While all of the building is now open, finishing touches and punch-list items throughout the building are being completed in the evenings and early mornings.
The 169,800 square-foot CTC - a major project of the 2014 Bond program - offers juniors and seniors from all AISD high schools 27 programs of study, including 17 that are new to the district. More than 4,700 students will attend classes at the CTC and the Agricultural Science Center each week.
See photos from the open CTC and see construction photos.