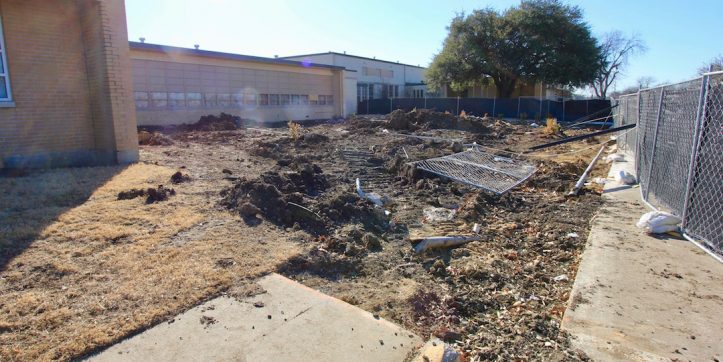 Jan. 29, 2018 - Early stages of bond construction got started last month at Berry, Rankin and Roark Elementaries. The scope includes providing two STEM labs, a strings room and front-entrance security vestibule, along with many lifecycle and deficiency upgrades, at each campus.
At Rankin and Roark, the STEM labs and strings room will be constructed within the existing building. However at Berry, a 3,166 square-foot addition will be built to house the two new STEM labs. The K-pods at each school will also receive major renovations, with new heating and AC, flooring and roof.
For more information and construction photos (coming soon), visit each school's bond page:
     Berry Elementary
     Rankin Elementary
     Roark Elementary.