Citizen Bond Oversight Committee reviews bond progress, tours Lamar MAC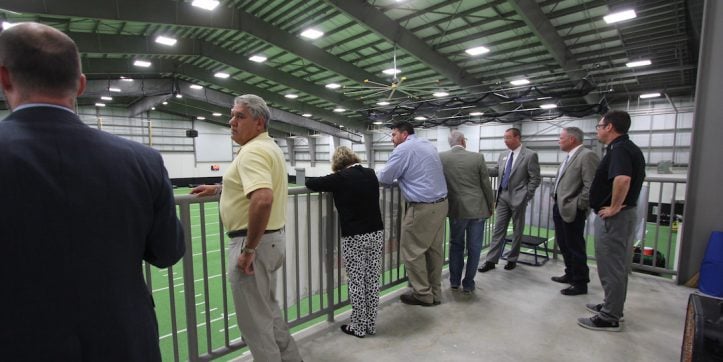 April 8, 2019 – The Citizens Bond Oversight Committee met last week at the Lamar High School Multipurpose Activity Center for its quarterly review of the status and progress of the 2014 Bond program. AISD Executive Director of Finance Tony Drollinger led AISD administrators in giving updates on the various areas of the bond: fine arts; safety, security and technology; transportation; and facilities.
The meeting started with a tour of the Lamar MAC led by AISD Athletic Director Eric White, Lamar Assistant Principal Brad Davis, and Lamar student and soccer player Mia. P. The facility, built with bond funds, includes a 60-yard turf field, weight room, locker rooms, coaches' offices, meeting rooms and a training room. Read more.
The presentation also included a review of districtwide athletics and physical education capital needs that are being considered for a future bond program. The community is invited to attend a community dialogue meeting to give input about these needs and others. See the video below and link for dates and time.