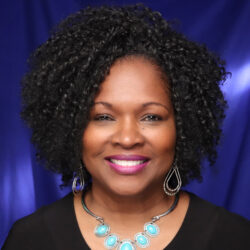 afears@aisd.net
682.867.4532
Main Office

 

Academic Guidance for Gf-Ke 9-12th grade
Academic Student Recognition
10th Grade Parent/Community Coordinator
College Access Liaison
College Board-SSD Coordinator
DOP/ASA Liaison
SBDM Representative TRiO Liaison
Military Liaison
My love for children guided me in the direction of education. I attended the University of Arkansas at Pine Bluff and earned a Bachelor of Science degree in Elementary Education. I attended Dallas Baptist University and earned a Masters of Education in School Counseling. I also completed my Principal's Certification at Region XI.
My first 15 years working in education were spent at the elementary grade level where I served 6 years as a teacher and 9 years as an Instructional Specialist. I then moved to
the secondary school level for 15 years as a Guidance Counselor. This is will be my 16th year as a school counselor and 31st year in education.
My philosophy of education:
"Every student can LEARN, just not on the same day or in the same way."
George Evans