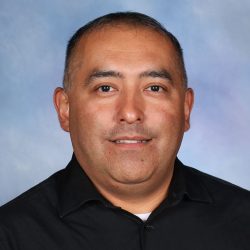 11th and 12th Physics, IB Physics, IB Environmental Systems and Societies
Committed in sharing life skills with all scholars to better prepare each individual to a road of success by engaging in problem solving and encouraging collaboration and teamwork in the classroom.
Hobbies include jogging, cooking, hiking, and observing nature. Attended UNT and graduated with a Bachelor's of Science in Biology/ Chemistry and a certificate in Forensic Science, after receiving an Honorable Discharge from the US Navy.