Class Sponsors
Senior Class Sponsors:
Ms. Ashley High ahigh@aisd.net
Ms. Doris Morehead dmorehe1@aisd.net
Seniors, Stay up to date with
"Remind": text @39a48k to 81010
Junior Class Sponsors:
Ms. Penny Barber pbarber@aisd.net
Mr. Minh Dang mdang2@aisd.net
Freshman & Sophomore Class Sponsor:
Coach Watson Robinson
wrobinso@aisd.net
---
Senior Class Officers:
André Smith - President
Victoria Dianzungu - Vice President of Fundraising
Judy Nguyen - Vice President of Decorating
Courtney Walker - Secretary
Nina Nguyen - Historian
Tracy Vu - Parliamentarian
Senior Prom
Saturday, May 5th 2018 at the Hilton in Downtown Fort Worth.
7:00 pm - 12:00 am.
Class of 2018 Graduation
Graduation Day: Saturday, June 9th @ 9:00 AM
Graduation Ticket Info: click here
You must attend both of the following rehearsals to get your tickets. Each graduate will receive approximately 7 tickets.
Graduation Pre-Rehearsal: at Bowie on Wednesday, June 6th @ 9:00 AM
Graduation Rehearsal: at UTA on Thursday, June 7th @ 9:00 AM
Graduation Slideshow: Deadline: May 1st, 2018 by 3pm
Email 2 pictures (1 baby pic and 1 senior pic) AND your First and Last name to volsslideshow@gmail.com to be added to the Senior Slideshow.
Your Josten's Representative for Graduation Support
Mr. Brad Golden
www.goldengraduation.com
817-461-6837 (call after 2pm)
Senior Shirts $15 Sold in room 313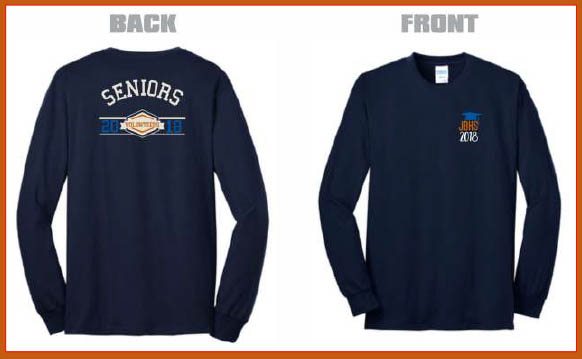 Senior Awards will be held Thursday, May 24th at 7pm in the Auditorium. This  awards ceremony will recognize our student academic…
Keeping Social Media Real: STUDENT EDITION
Keeping Social Media Real: PARENTS EDITION