The 
3
rd
 Annual Criminal Justice Field Day was held at the CTC on  
Friday, 
May 18, 2018. S
tudents in Law Enforcement II, Court Systems and Practices, and the Fire Academy participated in events that included
: Police Obstacle Course (Male/Female), Police Obstacle Course Relay (Teams of 4), Foot Pursuit, and Crime Scene Investigation.
The DUI Simulator from Texas A &M with Arlington Police Department DUI Officer Stacie Brown were present at the event. The Army and the National Guard representatives were also present to enjoy the fun and culmination of all the classroom training students have completed so far.
Teachers scored the events and gave awards to the students. Ms. Neal, Mrs. Wood, Mr. Bartlett, and Ms Jones were very happy with the results and the students had a great time!
The Field Day event has been held every year during Law Enforcement Appreciation Week since 2016. The previous 2 years were hosted by Arlington High School.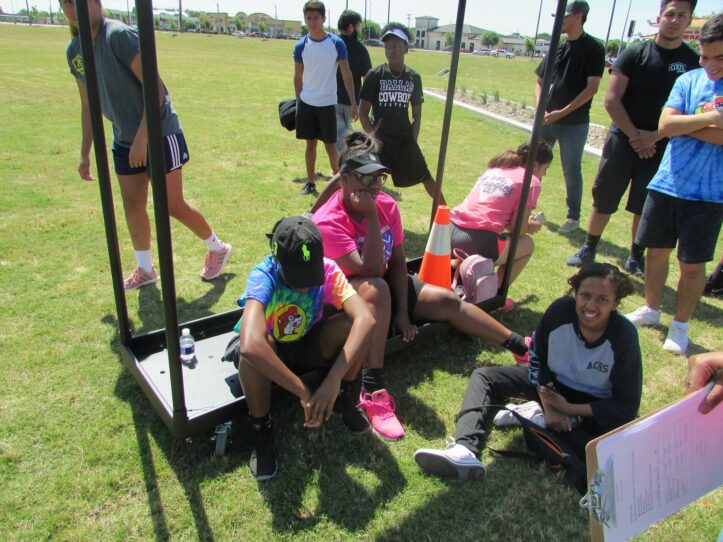 Jehan A. (SHS), Kaitlyn C. (SHHS), Jasha G. (MHS), Caroline D. (BHS), Raul O. (SHHS)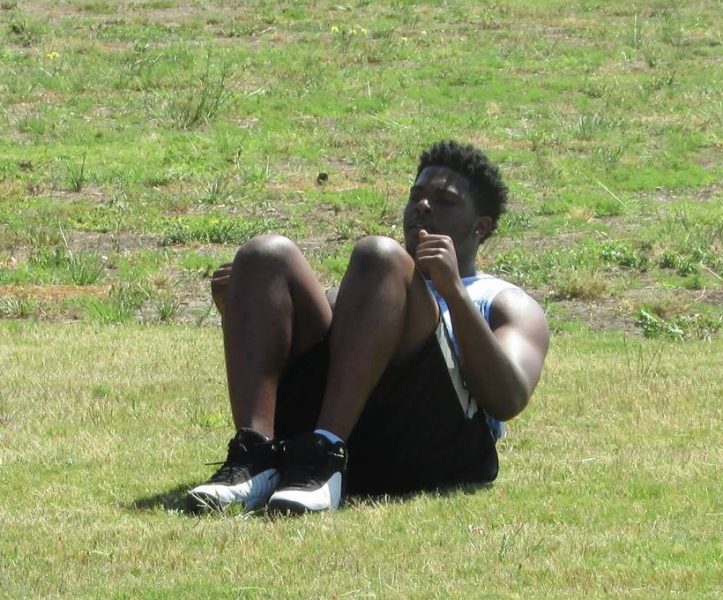 Police Obstacle Course Relay First Place Winner – DJ Ousley (MHS)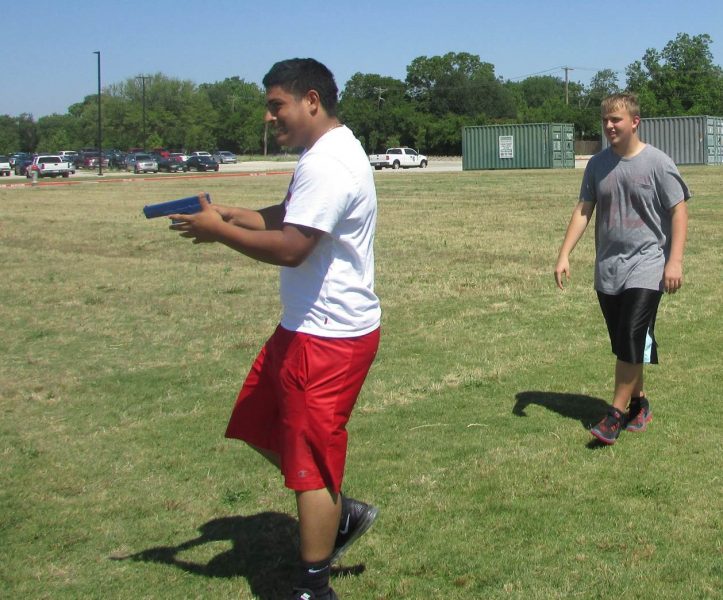 Police Obstacle Course Relay First Place Winner –
Daniel G. (AHS), Jaykub K. (SHHS) in the background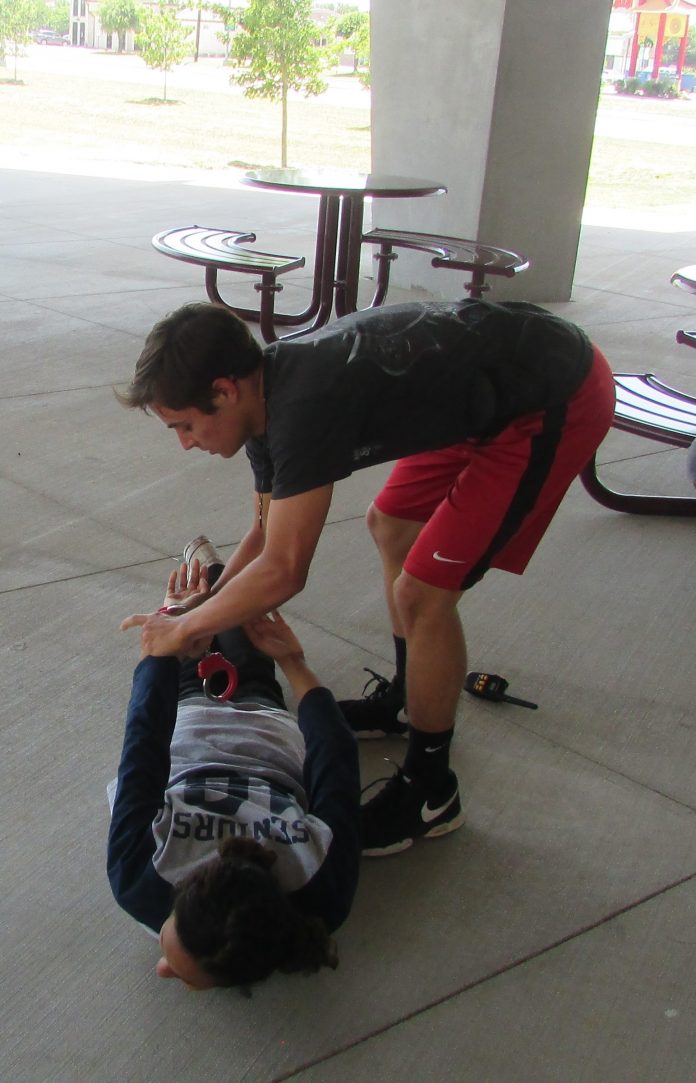 Foot Pursuit First Place Winner – Hayden M. (MHS), Volunteer Jehan A. (SHS)