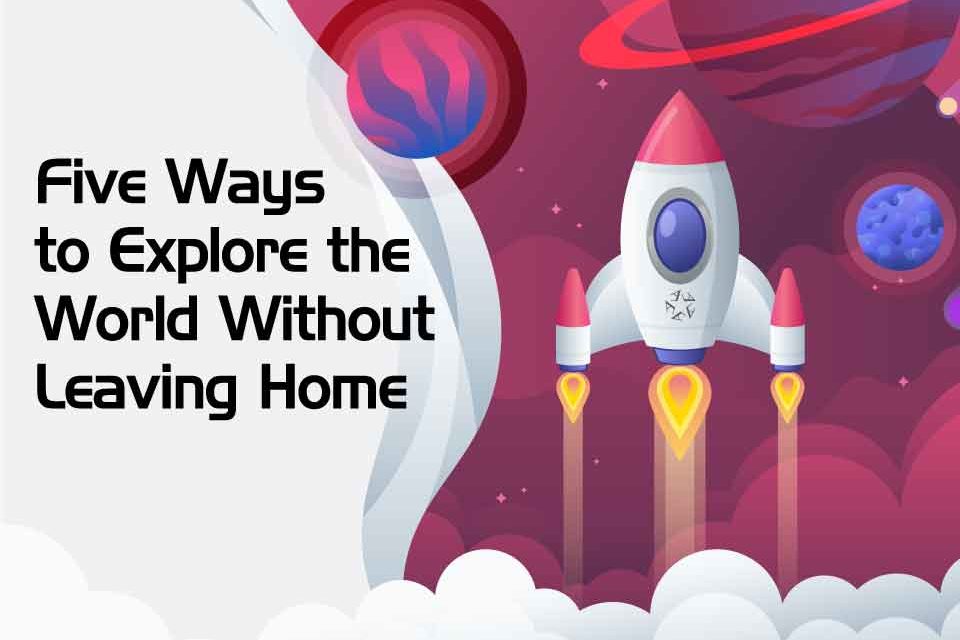 Take A Trip Back In Time And Explore The World From Home
We're going back in time this week with Five Ways to Explore the World Without Leaving Home: History Edition. Complete your school work via the At-Home Learning Hub and then travel back in time, discovering important moments and places in United States history.
Tour The Whitehouse
Take a virtual, 360-degree tour of the White House, learning more about the artwork and furniture and the history behind the rooms. Use your mouse to "walk" up and down the halls where dignitaries from around the world have walked before.
Visit Mount Vernon
You can visit George Washington's Mount Vernon virtually and see short video clips about different areas of the plantation and what life was like when the first President of the United States lived there. Learn about the Necessary and the Salt House, and peek inside George Washington's study where he went for peace and quiet and didn't allow visitors without an invitation.
Ellis Island Journey
The interactive tour of Ellis Island takes you step-by-step through how more than 12 million immigrants arrived in the United States via Ellis Island between 1892 and 1954. View photos, listen to an oral history and watch historical footage of the different rooms immigrants navigated to complete their journey to America.
Lewis And Clark Discoveries 
Explorers Meriwether Lewis and William Clark navigated unfamiliar territory in the Western United States for more than two years in the 1800s, and you can follow their 8,000-mile trail of discovery where they faced many unknowns and dangerous terrain.
Ford's Theatre
The virtual tour of Ford's Theatre lets you explore the site of President Abraham Lincoln's assassination that has been restored to look almost exactly it did the night Lincoln was shot. The tour includes pictures and 360-degree views of Peterson's boarding house where Lincoln was brought after the assassination.