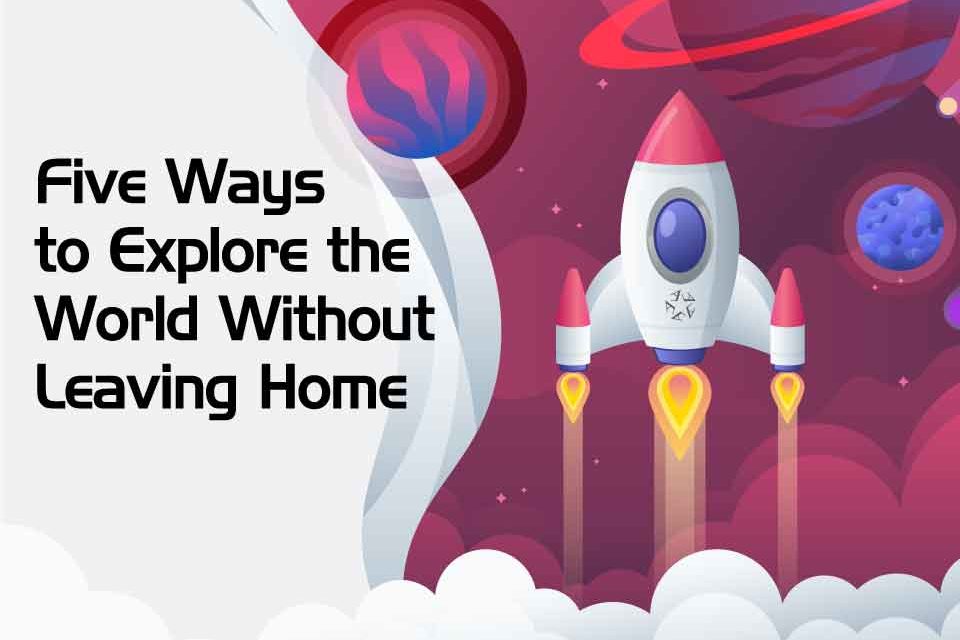 Arlington ISD returns with more ways to explore the great outdoors from your home
We're taking trips to the great outdoors with this edition of 5 Ways to Explore the World Without Leaving Home. So swap out the books from your backpack after you've finished your Arlington ISD At-Home Learning Hub assignments and load it up with all you need to become one with nature in these ways to explore: outdoor edition.
Hidden Worlds of the National Parks
Discover Hidden Worlds of the National Parks and venture into places most people never go. From going down a crevasse at Kenai Fjords National Park in Alaska to swimming through a coral reef at Dry Tortugas National Park in Florida, park rangers from across the United States take you on amazing, colorful adventures on this site.
Northern Lights
View the Northern Lights right from home with this Explore.org stream from Manitoba. The live cam is "located directly underneath the aurora oval – one of the best places on earth to watch the aurora borealis," the website says. While we're just about out of the prime-viewing time for the Northern Lights, tune in to see if you spot the colorful aurora in the sky.
FW Nature Center
At the 3,600-acre preserve known as the Fort Worth Nature Center and Refuge you will find buffalo, gators, deer, birds and more. And while the FW Nature Center is closed due to COVID-19, it's still making sure to showcase what's going on at the preserve and in their Discovery Club on Facebook.
Journey to the Safari
Explore.org also makes it easy to look in on wild animals in Africa with six different live Africam webcams. From the Tembe Elephant Park to the Tau Waterhole and more, these webcams are streamed 24 hours per day. Flip between all six to see what animals you can spot in the wild.
Niagara Falls
View Niagara Falls from all angles on this Niagara Falls Virtual Reality site. Click on the video you want to watch, then click and drag and "move" the video to enjoy 360-degree views as you go behind the falls, near the falls on a zip line, over the falls in a helicopter and more.