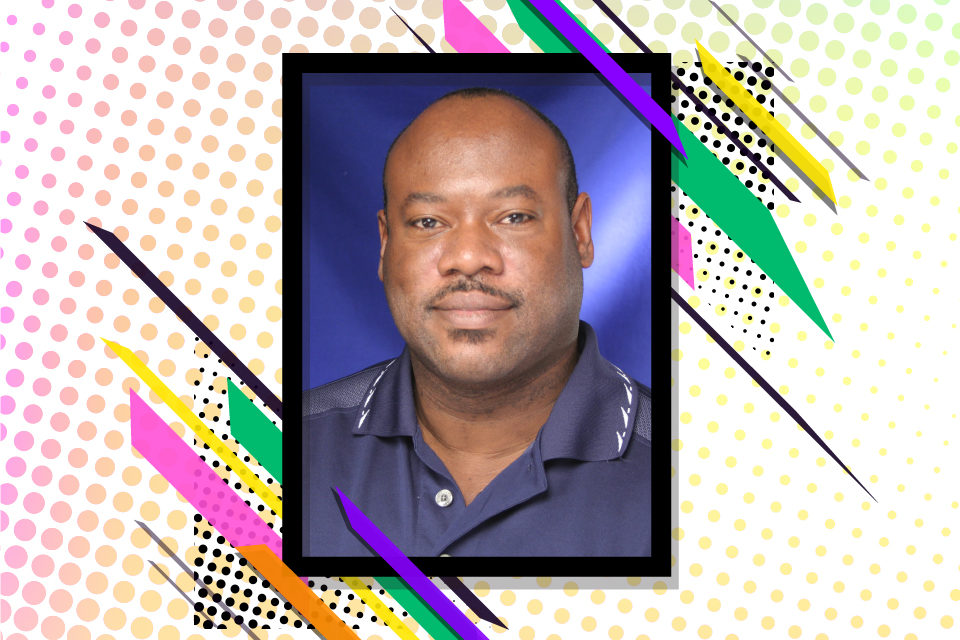 Sam Houston Coach Anthony Criss Speaks to Group About Race Relations
Each year, it's not hard to spot the amazing brotherhood displayed by Sam Houston High School's football players. The majority of the young men are Hispanic, many are Black and a number of them are white.
But the color of their skin never interferes with the bonds that they create.
"It's a beautiful thing to see Hispanic kids, Black kids and white kids hang out with each other and go to each other's houses," head football coach Anthony Criss said. "I've never had a confrontation [due to] race with our kids."
The school's athletic coordinator since April 2011, Criss believes their unity partially stems from how he has set a locker room climate that encourages sensitivity and respect for everyone, regardless of race or ethnicity. 
"First of all, in athletics, you always teach them that we are one," said Criss, a Fort Worth native.
His team doesn't shy away from discussing how race impacts society. Criss feels that the world can benefit from people acknowledging and exploring the beauty in our differences. 
"Some coaches say that they don't see color with their players," Criss said. "It's okay to see color. I understand that 'you're white, you're Hispanic, you're Black. That's what we are. It's a melting pot." 
Criss further explained that, during the season, his players are supported when their cultural – and even religious – holidays conflict with the team's schedule. His players' skills – not race – always dictate who suits up in their red, white and blue uniforms. 
"If you're the best one to do the drills, I don't care what color you are," Criss said. "You're going to play the position."
Hearing each other out
Earlier this month, Criss was invited to share his views on a panel about race relations in America, particularly within high school football. The event titled, "North Texas Football Coaches Present: The State of the Current Social Justice Movement," took place July 16 at First Baptist Wylie, a church located in Wylie, Texas.
Martin High School Coach Bob Wager participated, as well as several other North Texas coaches. Nearly 100 high school coaches attended the event. All were donning their mandated masks and socially distancing. The forum was spearheaded by retired Wylie High School coach Bill Howard, who led his team to the state championship game in 2008. 
Criss said Howard felt "a passion" to bring the men together as the country experiences social unrest in the wake of the May 25 killing of George Floyd in Minneapolis. During the arrest over an alleged use of a counterfeit bill, a white police officer knelt on the 46-year-old suspect's neck for nearly nine minutes. 
"As Howard was going around talking to different coaches, he just felt the pain that coaches – mostly white coaches, he was talking to – were having," Criss said. 
Howard stressed that the coaches were grappling with how to discuss with their players the impact of Floyd's murder. 
"Eight minutes and 46 seconds was very enlightening to a lot of people," Criss said. "And that it happened during a pandemic was huge. Because you had to sit still, everybody saw it.
"In a normal news cycle, it's a lot of things, especially with school going on, that people miss – especially coaches," he said. "We get back [home late] and don't get a chance to watch the news. Our minds are somewhere else." 
According to its promotional flyer, the event's objective was to "educate, understand, listen, learn and grow." Topics included sharing stories from both the Black and white perspectives. Criss discussed "the talk" that many Black parents have with their sons to help them stay safe when pulled over by police. One coach shared how they unknowingly used words deemed offensive because they weren't raised around Blacks.
Deep conversation
Flags were also a topic of conversation. Anthony Criss said that another coach expressed that he had realized that forcing his entire team to stand during the "Star-Spangled Banner" was insensitive to some of his players. Unbeknown to the coach, the students had relatives who had experienced racial injustice. The speakers addressed that the American flag doesn't mean the same to many Blacks and whites.
"And my dad served in the Army," Criss said. "Some people just keep missing that point that [taking a knee] was never about the flag." 
As controversy over the Confederate flag continues nationwide, Lakeview Centennial coach and athletic director Kendall Miller said that the structure for racism was intentionally created when the 11 Southern states left the Union in 1860 and 1861. 
An NBC 5 news channel report aired on July 20 showed Miller referencing Confederate Vice President Alexander Stephens' "Cornerstone Speech," which was delivered a few weeks before the Civil War began. In his address, Stephens said, "foundations [for the Confederate government] were laid, its cornerstone rests upon the great truth, that the negro is not equal to the white man." Because racism was purposeful then, Criss said, the actions to eradicate it from today's society has to be "intentional."
Looking back
During his speech, Criss said he primarily offered some historical perspectives on race relations in high school football in Texas. For example, he touched on the Prairie View Interscholastic League, which once governed athletic, academic and music competitions for the state's Black high schools during segregation. The PVIL existed until 1970, when its merger with the University Interscholastic League was completed.
Before moving from East Texas to Fort Worth in 1964, his father, Willie Criss, regularly won playoff games as a head coach in the PVIL. His dad told him that Black teams only played on Thursdays. If it rained, their games would be postponed until Saturdays, as the fields had to remain intact for white teams to play on Friday.
"There were no 'Friday Night Lights' for Black players," Criss said.   
"Daddy Criss" is perhaps most known for coaching football at O.D. Wyatt High School in Fort Worth for many years between 1984 and 1997. The 84-year-old officially retired in 2006. He created a legacy that extends for more than three generations. Anthony's younger brother, Zach, his nephews and two sons have all coached at the same school.
Before graduating in 1981, Anthony Criss played linebacker for Fort Worth Dunbar High School. In 1987, he earned a bachelor's degree in finance from the University of North Texas. He decided not to pursue a career in finance. Criss somewhat fell into coaching after his dad asked him to come to Wyatt's practices to help improve the defensive team. Fast forward to 1997: Criss became the school's head coach.
Moving forward 
By 2000, Criss was offered a head coach and athletic coordinator position at Bowie High School in Arlington, although he was hesitant to take the position. Not wanting to leave his thriving team at the time, Criss said his dad thought it was vital to "open doors" for future Black coaches in the Arlington ISD. 
"I'm not trying to be a Malcolm X or Martin Luther King. I'm not trying to be a pioneer," Criss said to his father. "But my dad understood what we were fighting for." 
For five years, Criss coached Bowie's football players, including his three sons, until the married father of four was promoted to Arlington ISD's assistant athletic director. He held that post until 2011, when he became the head coach at Sam Houston. 
A longtime ordained minister for Cornerstone Baptist Church in Arlington, Anthony Criss is hopeful that more Blacks will be given head coaching opportunities throughout the state.
Howard said in the NBC 5 news segment that the push for racial equality and sensitivity needs to go beyond the conversation level. To not just talk about race because it is of the moment.
"I think it needs to be a movement that we educate and love our kids and become one family," Howard said.