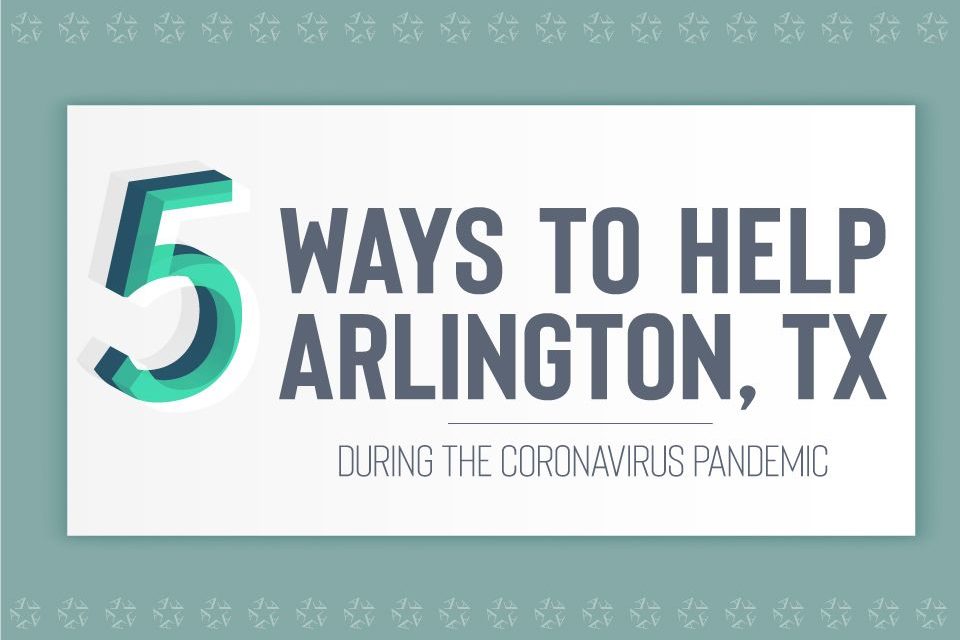 Arlington ISD Gives You 5 Ways You Can Help Others During Quarantine 
Students throughout the district are finding great ways to help from home during the school closure like the AVID and National Junior Honor Society students from Boles Junior High did by sending cards to senior centers and writing positive messages on sidewalks.
You can do things as well without having to travel far to help out during this time.
Here are five things you can do to help from home.
Donate money to food banks. We know times are tough as many people have lost jobs during the closure. But if you can help, this is a great way. Did you know that a $10 donation to

Tarrant Area Food Bank

is enough for 50 meals? If you're used to volunteering at Mission Arlington and can't because of social distancing, a

simple click

does the trick in helping get everything from canned meats to hygiene products in the hands of those who now head to the Mission's drive-thru. Arlington Charities can also use help with a

click

. That money helps them get pre-packed bags ready for families that need food.
Follow our students' lead. If you read the story about the Boles students, nothing they did cost more than time. Check on any of our senior centers to see if you can send cards. Grab some chalk and spread a positive message. It can only help!
Listen to authorities. The fastest way we're going to get back to school is by doing what we're told by our health and state officials. We know you want to see your friends but technology has made that easier. Social distancing will help us get back to school quicker. The parks are closed, and basketball goals are down. Family bike rides and walks are great. Getting together with all your classmates to celebrate a birthday isn't. And if you need some exercise you can always do our

Workout Wednesday

from your living room.
Make masks. If you're the crafty type, there are organizations in the area that can use your help if you know how to make a mask, which all Arlington ISD employees are now wearing when they're outside. Those masks won't have to go far as places like Millwood Hospital in Arlington will take as many as it can get. It even has how-to tips on its

site

. Joann Fabric has set a goal of making 100 million masks and to date is more than 60 percent of the way to its goal. You can go to its

site

for all the details including how-to-videos.
Support local restaurants. The service industry has been one of the hardest hit by the closures. We know you want to cook at home and spend time with the family. But if there's one night you don't feel like mom's wonderful meatloaf is going to hit the spot, then consider something local. The Arlington Convention and Visitors Bureau has an updated

site

with a list of restaurants with all of their pickup and delivery options.