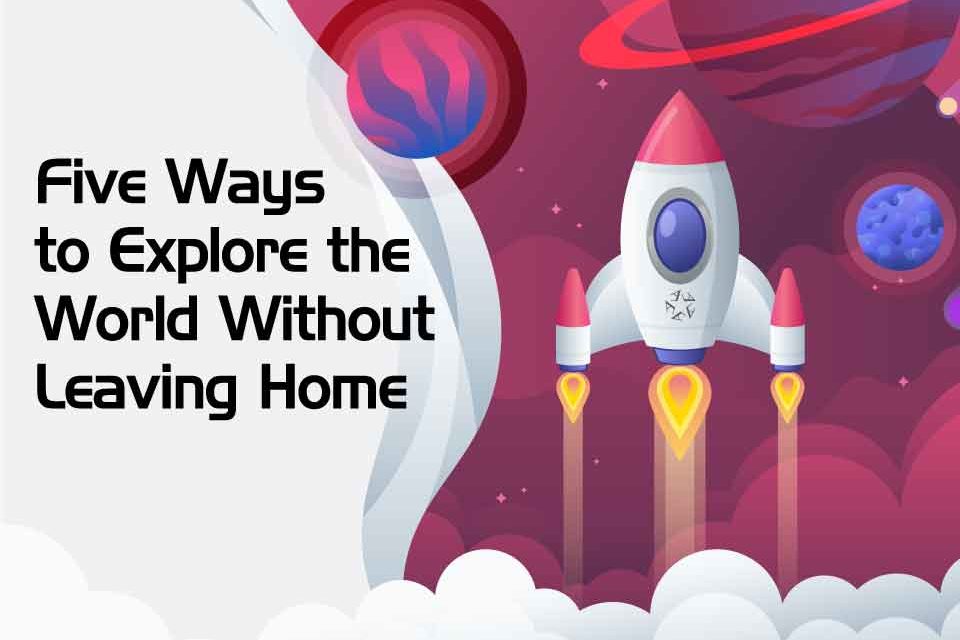 From the Countryside to Depths of the Ocean, Explore the World From Home
You won't need a signed permission slip or bus ride for these 5 Ways to Explore the World because you won't even be leaving your home. Finish up your schoolwork via the At-Home Learning Hub and then log on, dive in and explore!
National Geographic Kids
Pick which country you want to explore on the National Geographic Kids: Countries site. From Afghanistan to Vietnam, click on a country and see vibrant photos and fast facts as well as information on geography, people and culture, government and economy and history.
Canadian Farming
Find yourself on a Canadian farm with video and virtual reality tours of everything from dairy cow farms, sheep farms, apple orchards, grain farms and more. Familiarize yourself with the farm dictionary linked on the page, and you'll be ready to start exploring.
The Great Lakes
Explore the Great Lakes – the largest body of fresh water on Earth – and learn more about the science of these five bodies of water that encompass 94,600 square miles. Great Lakes Now focuses on the function and foundation, the ecosystem and more.
Birthplaces of Music
Boise State University helps you explore the Birthplaces of Music – Vienna (classical), New Orleans (jazz), Cleveland (rock 'n' roll) and Bristol (country) – with virtual field trips. Listen in as you look at photos, view maps and see portraits of some of each genre's most famous artists.
Explore the Deep Sea
Go underwater with virtual dives from National Marine Sanctuaries. Dive with sea lions, visit the Florida Keys, explore the shipwreck of the Defiance on the bottom of Lake Huron and more with 360-degree views that can be seen on a smartphone, computer or with a virtual reality headset.