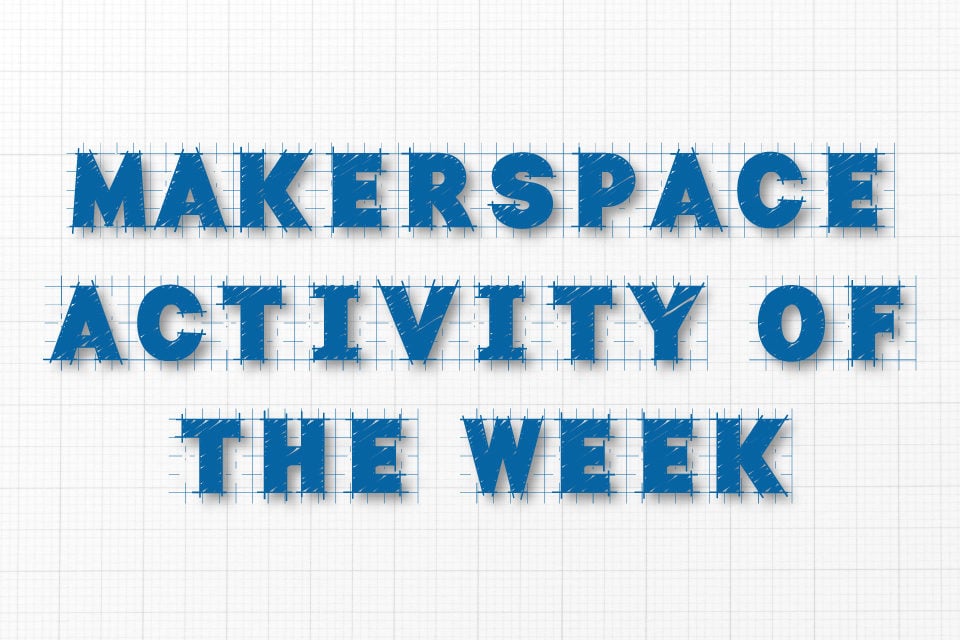 Makerspace Activity Of The Week Uses STEM To Spark Creativity
This week's makerspace activities come from Butler Elementary librarian Tamara Jackson. She has a collection of fun little projects that you can do at home. Scroll down to get started.
For more makerspace activities, check out these ideas from other Arlington ISD librarians:
Don't forget to check back next Thursday for a new makerspace activity. And remember, all Arlington ISD libraries are open online. Find your school's library resources and email your librarian with any questions.
Makerspace at Home – Tamara Jackson, Butler Elementary
Makerspace is all about using science, technology, engineering and math in a hands-on way. Even though we've lost the ability to do that at school right now, the following activities give you and your families an opportunity to design and create using items you have at home. The materials you need for these projects are common household items, or they can easily be added to a grocery pick-up order. Have fun creating! You can also find many more fun ideas at littlebinsforlittlehands.com.
Cloud in a Jar
Supplies needed:
Warm water

Jar with a lid

Ice cubes

Aerosol hairspray
Directions:
Pour warm water in a jar, swirl around to warm jar

Turn lid upside down and add ice

Place lid on jar

Quickly remove lid, spray hairspray and replace lid

Remove lid and watch cloud escape
Smooth Play Dough
Supplies needed:
2 cups cornstarch

1 cup cheap hair conditioner

Food coloring, optional
Directions:
Mix cornstarch and hair conditioner together with hands until smooth

Optional, add several drops of food coloring
Rubber Egg
Supplies needed:
Raw eggs

Vinegar

Jar or vase
Directions:
Place egg in jar and cover with vinegar

Wait 24 hours, drain and refill

Wait seven days and remove egg and rinse

Examine

Will it bounce? Try it out!
Lava Lamp
Supplies needed:
Cooking oil

Water

Food coloring

Glass jar

Alka Seltzer tablets (generic is ok)
Directions:
Fill jar

⅔

full with oil

Fill rest with water

Add food coloring

Don't mix – just watch!

Drop a tablet and be amazed!
Fireworks in a Jar
Supplies needed:
Warm water

4 colors of food coloring

Vegetable oil

Large jar

Small glass bowl
Directions:
Fill jar ¾ with water

In the small bowl, add four tablespoons oil and four drops each of food coloring

Slowly mix

Slowly and carefully pour colored oil on top of water in jar

Watch and enjoy!