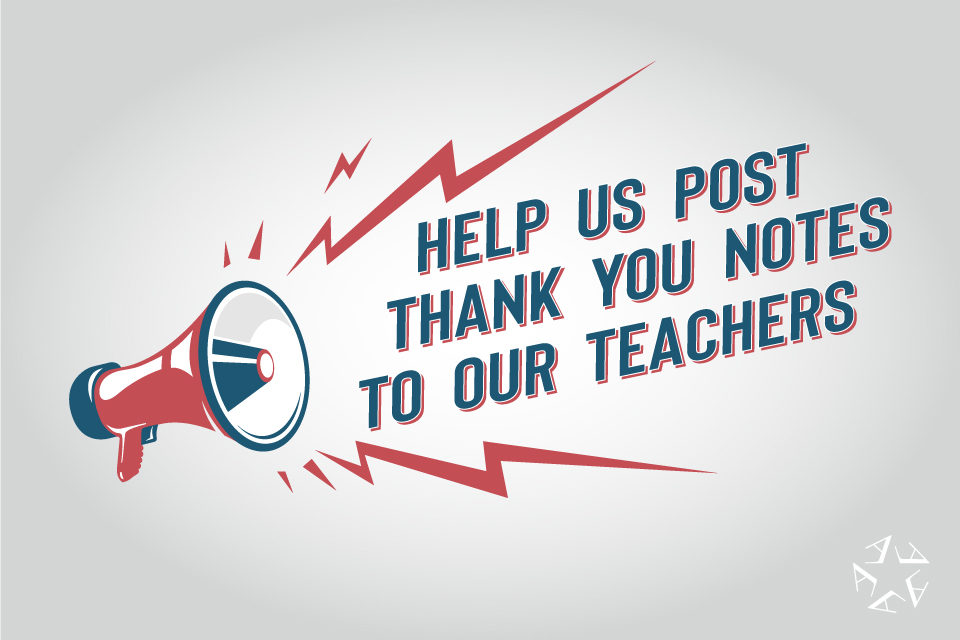 Arlington ISD Asks Students To Share Their Appreciation For Teachers
Students: It's been a crazy school year for you and your teachers! Now that the year is almost over, let your teachers know how much you appreciate them. Our teachers always work hard, but they've gone to new, extraordinary lengths to help you keep learning during the COVID-19 shutdown. Will you help us say thank you?
Here's our plan. Last week was Teacher Appreciation Week, but one week just isn't long enough. So, we've extended the deadline for you to send in a thank you message. We'll collect all of your messages and then put together a big thank you that we can share later this month. If you want to join in and let your teachers know how much you appreciate them, please follow these steps:
1) Create a video message (15 seconds max), draw a sign or paint a picture to say thanks. Or come up with another idea. Be creative!
Need some ideas? Check this out:
— Gadeer Alabidi (@GadeerAlabidi) May 8, 2020
2) Post the thank you message to your Twitter, Facebook or Instagram account. Parents, you're welcome to post on behalf of your student.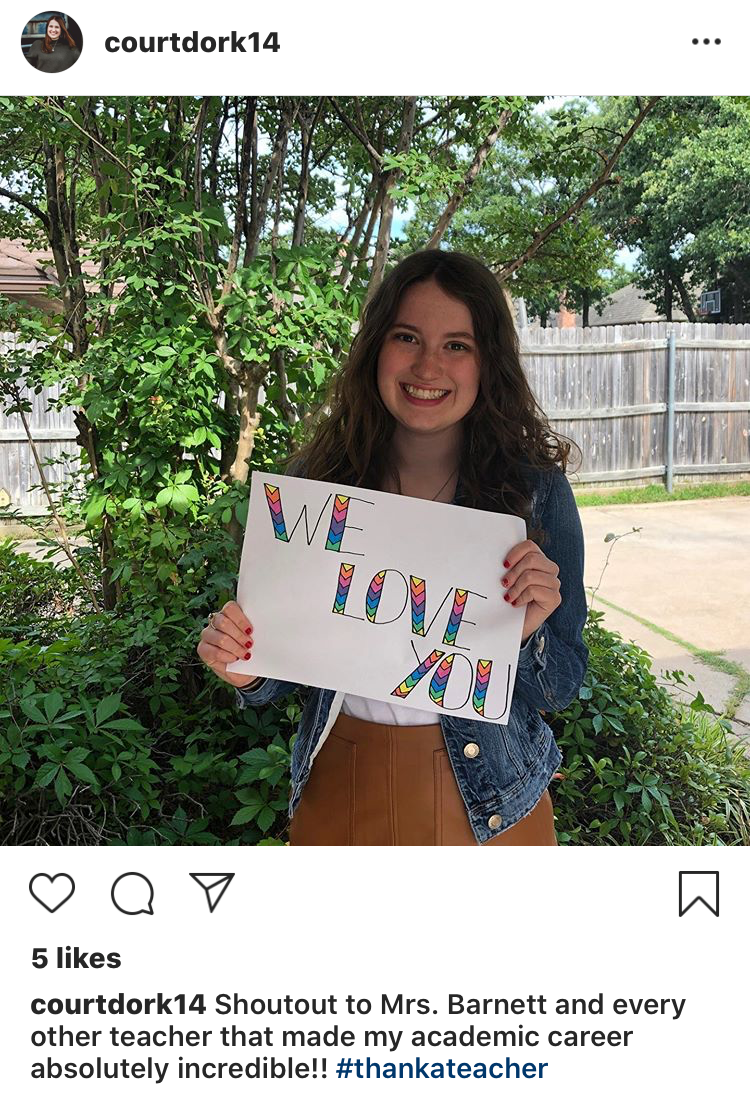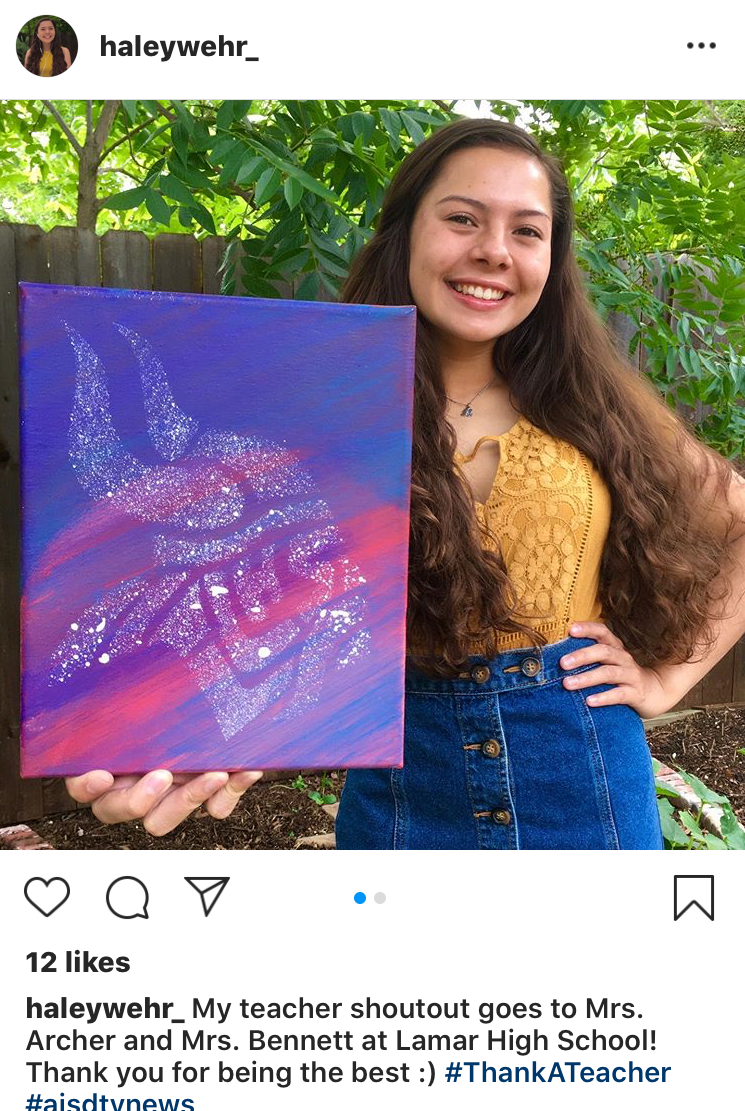 3) In the post, tag us at @ArlingtonISD on Facebook and Twitter and at @arlingtonisdtx on Instagram AND use the hashtag #ThankATeacher.
4) Be sure to include the name of your teacher and your school.
We'll collect all of your thank-you messages and combine some of the best into one big thank-you social media post later in May.
Let's make sure our teachers know how much they're appreciated! We can't wait to see what you come up with!