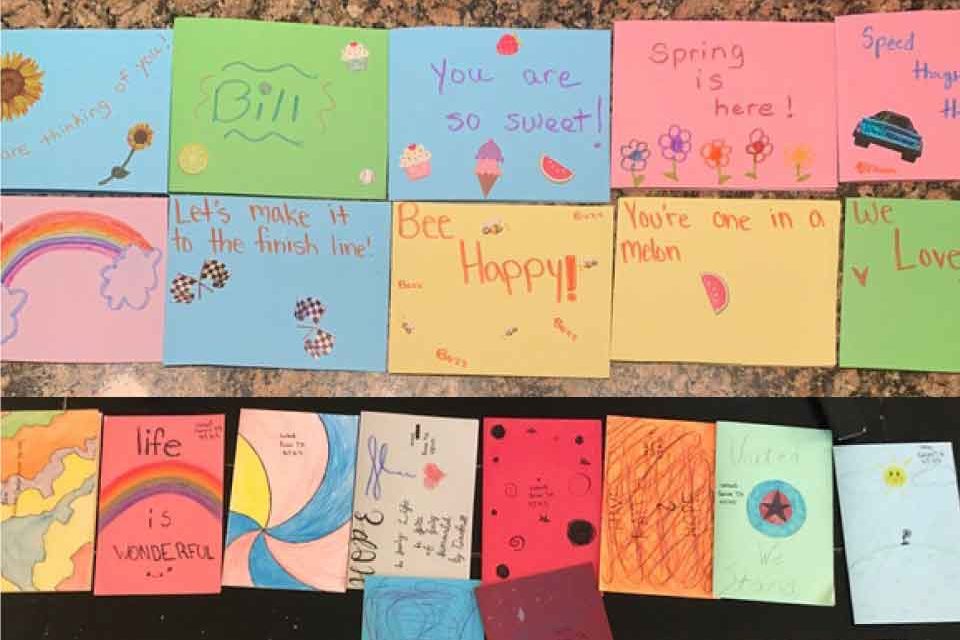 Arlington ISD Students Giving Back In A New Way During Shutdown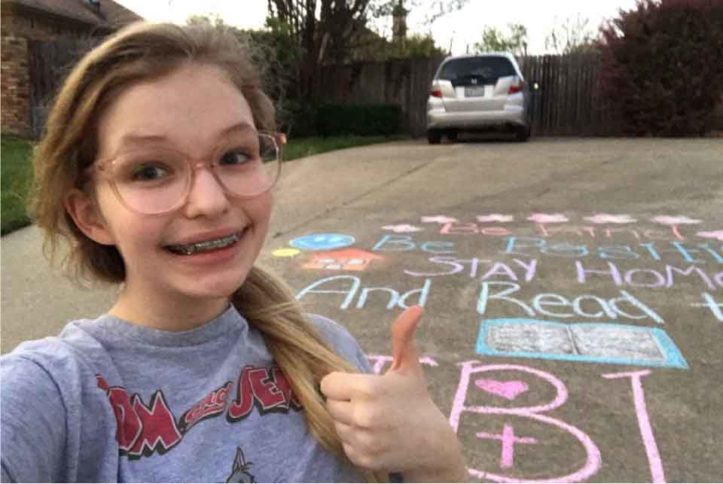 Learning may look a little different for students in the Arlington ISD but activities like the AVID program and the National Junior Honor Society are still ongoing.
Part of both of those involve students earning service hours which can be tricky given the COVID-19 pandemic that has closed down schools and led people to stay at home.
Tricky yes, but, as the students at Boles Junior High are showing, a little creativity can go a long way in earning those hours. The Boles NJHS and AVID students have made the most of staying at home by earning community hours by sending cards to nursing homes. The NJHS students have also stepped up by decorating driveways and sidewalks with inspirational messages to keep spirits up.
The service hours have allowed the students to make the best of a situation of uncertainty.
"It was a way to allow them to get their hours and give them something to do," said Boles NJHS sponsor Gena Blasingame. "It helps them realize they can encourage those around them and be involved even though we're stuck at home. Things they can do can still impact the community."
There have been about 80 students overall involved in the process. Normally students have to earn service hours both in the community and in the school. But with no school, the focus has been on the community work.
The work has also been personal. The NJHS students wrote more than 100 cards and sent them to Arlington Villa, which is where Blasingame's father-in-law lives.
"They were in lockdown early there and don't get a lot of contact," Blasingame said. "We thought we could have the kids create cards. We gave the NJHS kids the address of one nursing home and the AVID kids the address of another. We contacted the nursing homes and they were very appreciative of what we wanted to do."
Boles principal Dr. Angela Smith is happy her students are being productive and being safe at the same time.
"It allows them to earn community service hours and go into the community and help," Smith said. "It gives the kids great ideas. Chalk safe messages, make cards or letters. It gives them different ways to still be involved and earn hours at the same time."
The chalk idea came from NHJS student Matthew S. He sent Blasingame an email about a week into the break asking if students could do that. It's now taken off as about eight to 10 students have now chalked up 40 or so driveways and sidewalks with encouraging messages.
"Some have been large and elaborate and some are simple messages," Blasingame said. "We have a couple of artists who went all out. We've also had some that have just stuck to doing messages. They all make a difference."
While the projects are work and the students are getting needed service hours, they are also getting something else from the work.
"It kind of gives you a rush of, 'Hey I'm helping out. I'm really helping,'" Boles eighth grader Sean M. said. "Maybe we're not able to help fight the virus, but we can help people stay positive."