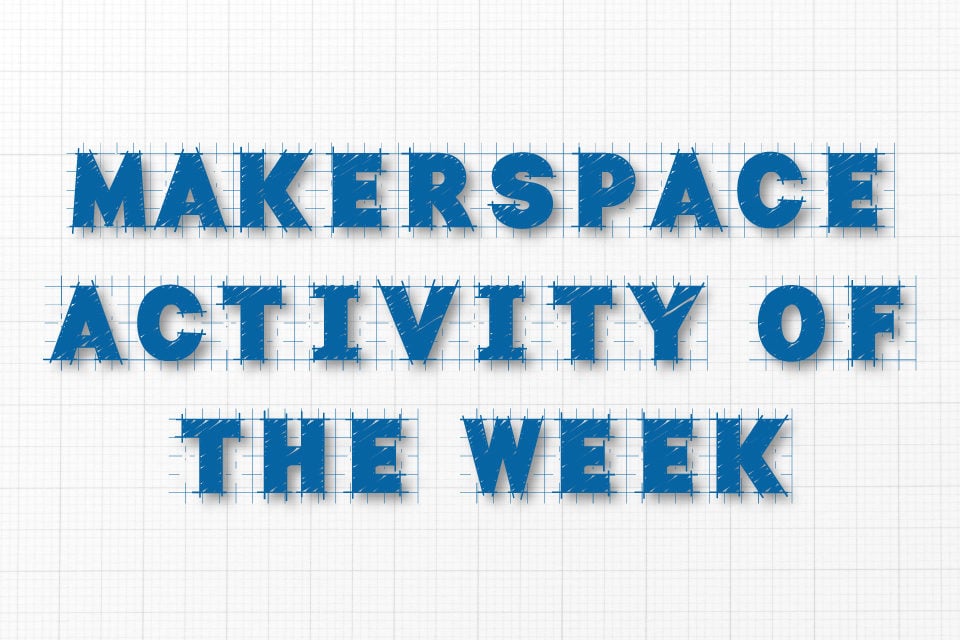 Float Away By Celebrating National Library Week 
It's National Library Week and we're celebrating by giving you makerspace activities you can do at home. Today, and for the next four weeks, Arlington ISD librarians will give you tech-y or crafty project ideas you can do anywhere you are.
The theme for National Library Week 2020, "Find your place at the library," was chosen before schools had to close for COVID-19. But you can still find your place at the library. You just have to find it at home! Arlington ISD libraries are open online with lots of resources, including many e-books, that you can access wherever you are. Arlington Public Library also has online resources and started curbside pickup for many items this week.
Unfortunately, online resources can't quite match the exciting makerspaces that many Arlington ISD librarians host in their school libraries. The library makerspace offers students a place where they can engage technology, play games, read, work on art projects or pursue whatever interests them. Students have access to technology tools and toys, computers, art supplies, board games, sewing machines and more.
But students can still explore, be creative, have fun and do makerspace-type activities – even at home. To help give you ideas, Burgin Elementary librarian Rosana Bridgewater has a fun project for you.
Make Butterflies! – Rosana Bridgewater, Burgin Elementary 
Let's make a butterfly out of toilet paper rolls or paper towel rolls and other reusable materials. It's an easy, fun and cheap craft that will help us recycle.
What you will need:
Toilet paper rolls or paper towel rolls

Cardboard square or rectangle (the back of a cereal box will do)

Scissors

Glue  

Wing filler: confetti, Cheerios or anything small that could be glued inside the wing compartments. You could use old magazines or wrapping paper cut in tiny pieces.
Make your butterfly     Pasos a seguir
Be sure to check the AISD website again next week for another makerspace activity you can do at home.