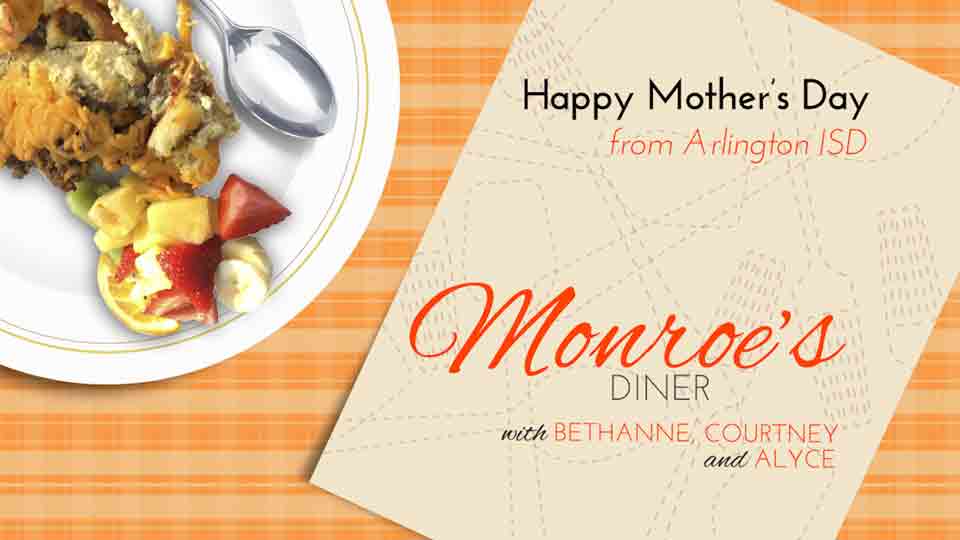 Arlington ISD Is Here To Help Cook Things Up For Mother's Day Breakfast 
If you're looking to cook mom something special for Mother's Day, the Monroe family has got you covered.
Alyce Monroe, who is one of the culinary teachers at the Dan Dipert Career and Technical Center, got a little help from her Arlington ISD family in preparing a breakfast casserole for Sunday.
Under her watchful eye, Alylce's husband Courtney, who is a teacher and tennis coach at Lamar High School, and daughter Bethanne, an eighth grader at Boles Junior High, whipped up a casserole and fruit salad for her.
Try it out for yourself (and your mom):
Ingredients:

½ loaf of bread, cubed – day-old or stale is best
1 lb sausage, chorizo, ham or bacon, cooked and crumbled
10 oz cheddar cheese, shredded
2 c milk or cream
1 tsp dry mustard
1 tsp garlic powder
1 tsp Worcestershire sauce
Salt and pepper to taste
6-8 eggs, lightly beaten
Instructions:

1. Grease 13 by 19 casserole dish. Spread cubed bread on the bottom of the dish.
2. Spread crumbled breakfast meat over bread cubes
3. Top with shredded cheese
4. Mix eggs, milk, dry mustard, garlic powder, Worcestershire, salt and pepper with a whisk. Pour over bread, meat, and cheese layers
5. Cover and chill for 8 hours or overnight
6. Preheat oven to 350 degrees
7. Bake casserole uncovered for 45-55 minutes. Allow to stand 10 minutes before cutting for service
Cook's Notes

• Any kind of bread will work, and day-old or stale is best – biscuits, croissants, sandwich bread, dinner rolls, buns, French bread
• Variation 1: Leave out the meat and substitute vegetables
• Variation 2: Sauté onions and peppers to layer over the meat. Serve with salsa and avocado
• Variation 3: Sauté spinach and onions, use a white cheddar or jack cheese
• Variation 4: Use leftover brisket and white cheddar or jack cheese, serve with BBQ sauce