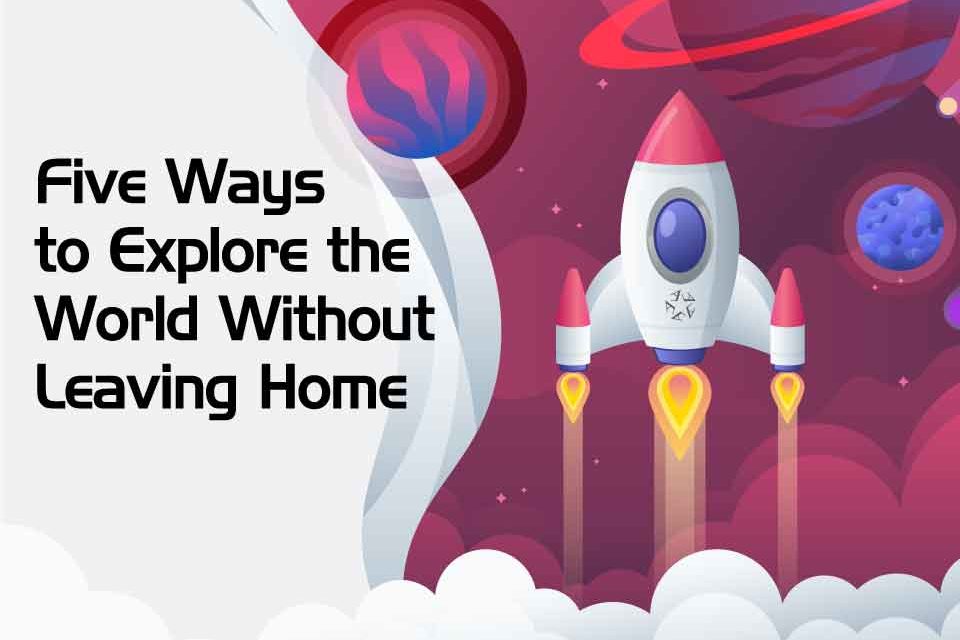 Five MORE Ways to Explore the World Without Leaving Home
We're back with more fun activities to do once you've finished your daily work via the Arlington ISD's At-Home Learning Hub! There's so much to explore right from your fingertips. So,sit back and log in for Five MORE Ways to Explore the World Without Leaving Home!
Ask Dr. Universe
1: Do you know someone who likes to ask questions like, "How many peas fit in the sun?" or "How do batteries work?" Well, Dr. Universe is up for the challenge of answering just about anything and everything. Ask Dr. Universe is a fun, interactive science-education project based out of Washington State University. Explore what he's already answered or submit a question, find activities to do, watch videos, and more.
Designers Unite
2. Future designers unite! Kids Think Design – a resource dedicated to the education and inspiration of future designers – will help your creative kid learn more about many types of design, including fashion, graphic, interior, book and product design as well as film and theater, architecture, animation and environmental design. Meet a designer and learn to think like a designer then design your own project on this website. After you're done with that, cruise on over to our AISD Dan DipertCareer + Technical Center and see how the Arlington ISD can help you accomplish your design goals (hint: we offer high school courses for all of the types of design listed above!).
Fort Worth Museum of Science And History
3. The Fort Worth Museum of Science and History has moved its Discovery Lab online! The museum is presenting content Monday through Friday for free via the museum's YouTube channel – so tune in for hands-on art and science, artifact-based science and history, and live animal demonstrations. Previous lessons have included observing the moon from your own backyard, cut paper and learn math, and urban wildlife.
Yosemite National Park
4. We could all use a little time in the great outdoors, and Virtual Yosemite is about as realistic as it comes for virtual exploration. Visit this site for breathtaking views of Yosemite National Park located in California's Sierra Nevada mountains and known for its waterfalls and giant sequoia trees. Turn up your volume to hear the sounds of nature while you look at 360-degree views all over the park.
Sports And Math Combined
5. Sports and math go hand-in-hand. Don't think so? Watch the Discovery Education Careers that Count: A Virtual Field Trip with the NBA where Miles Brown, the star of ABC's Black-ish, talks with NBA players, an NBA database analyst and others about how they use math in the NBA every day