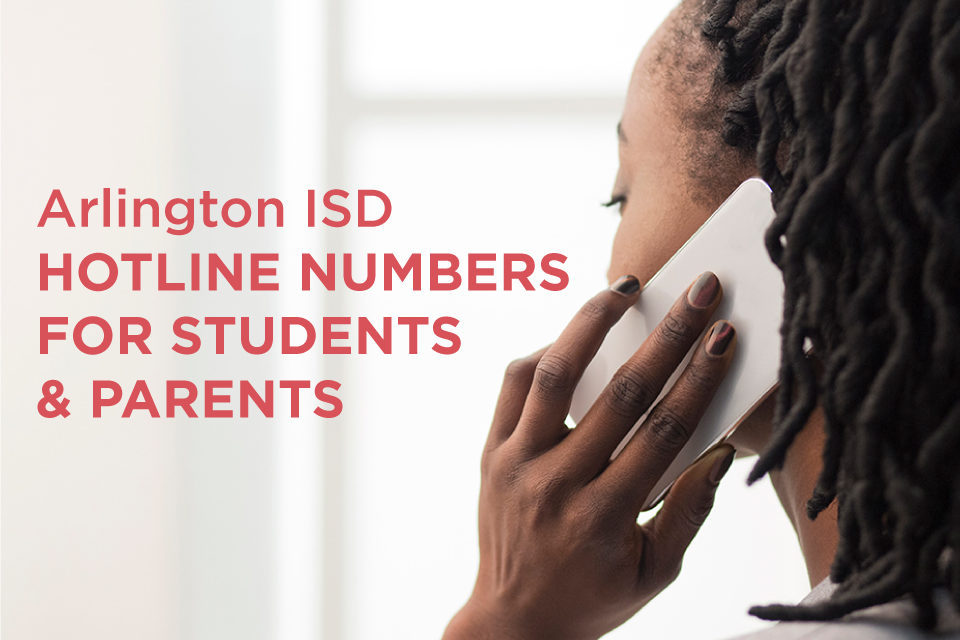 Arlington ISD Offers Support Hotlines for Students and Parents
COVID-19 has disrupted lives and made everything more stressful, including school. The start of this new school year is different than any before it and adds uncertainty and challenges for both students and parents.
No one can navigate this challenging time alone and Arlington ISD wants to help. Our social and emotional team is just a phone call away. Every Monday through Friday from noon to 4 p.m., staff who specialize in school counseling and community referral services are operating support hotline numbers.
School Counseling Hotline: (682) 867-9416
Community Support Services Hotline: (682) 867-9417
Arlington ISD's social and emotional learning (SEL) department is working behind the scenes. Moreover, they plan to ensure social and emotional supports are readily available for meeting student needs during these uncertain times. Similarly, the SEL department is setting up guidance and counseling support systems. Additionally, they offer student outreach supports and positive learning environment supports that specifically address the current remote learning environment.  
Students, if you are struggling with grades or feel overwhelmed by school or anything else in your life, counselors can help. Call the School Counseling Hotline at (682) 867-9416.
Parents, if you need food for your family, utility assistance or help with the loss of housing, please call the Community Support Services Hotline at (682) 867-9417.
Additional SEL information and resources are available on the Social and Emotional Learning webpage.