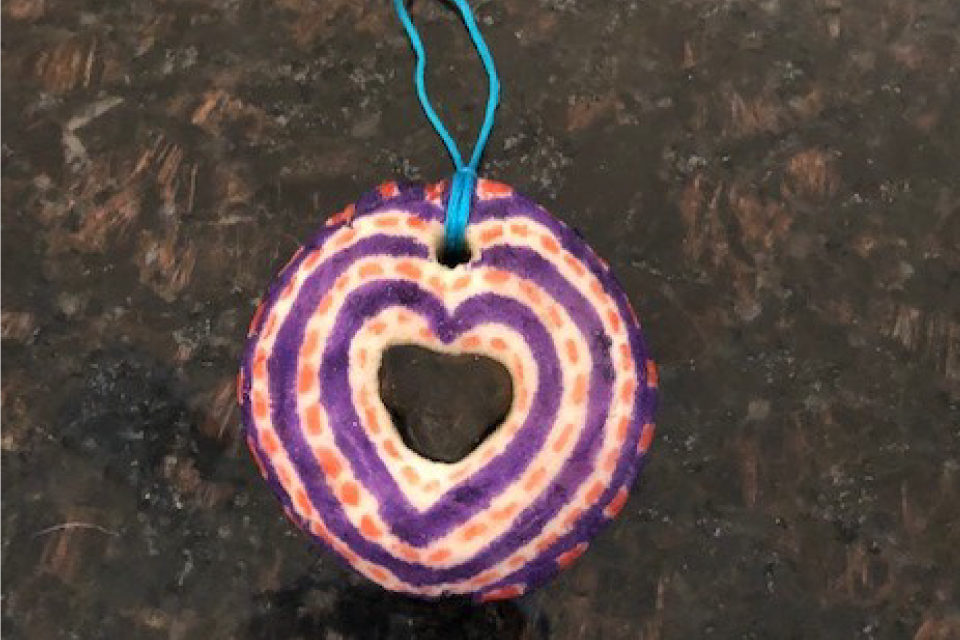 Swift Elementary Art Teacher Roxanne McKee Shows Us How To Make The Perfect Mother's Day Gift
What would Mother's Day be like without your student bringing home something homemade from school for mom? How to projects can seem far fetched. 
Well, thanks to Swift Elementary art teacher Roxanne McKee, you won't have to worry about that even though Arlington ISD campuses are closed because of the coronavirus pandemic.
If you have flour, salt and water around the house, you have the main ingredients not for something to eat but for a salt dough necklace, pendant or sculpture. The only thing you have to bring to the exercise is your imagination.
McKee walks you through everything you need to do in her how to video to have a great gift ready for mom before Sunday. You can customize your salt dough gem based on whatever you have around the house.
Here's everything you need to know:
Materials
1/2 cup of flour
1/2 cup of salt
1/4 cup of water
Medium-sized mixing bowl
Pencil or toothpick
String, yarn or ribbon
Small stone (optional)
Markers, crayons or paint to decorate with (optional)
Scissors
Step 1: Mix flour, salt and water in bowl until it forms a firm dough.
Step 2: Roll out small ball and flatten into a thin cookie shape to create the pendant. 
Step 3: Add a small hole in the top of the pendant to put the string through. Push a small stone into the center to decorate, if desired.
Step 4: Air dry for at least 24 hours, or microwave for 10 seconds at a time until dough is hardened.
Step 5: Cut a piece of string or yarn to thread through the pendant for hanging and color the pendant with markers or paint, if desired.