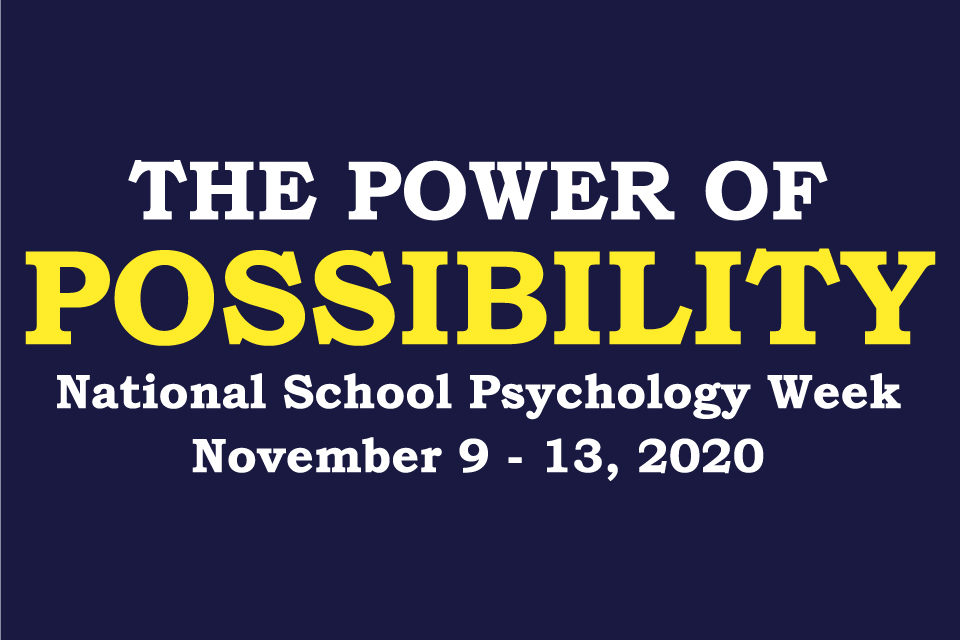 School psychologists support each other, too
This is National School Psychology Week, and we want to highlight a group of employees who have gone above and beyond to serve students during COVID-19. They are selfless in their devotion to those in need even when times are normal, but the pandemic has required even more of them and revealed how heroic they truly are.
Arlington ISD has 23 licensed specialists in school psychology (LSSP). These LSSPs support students' ability to learn and teachers' ability to teach by providing expertise in learning, mental health, behavior and school systems. They evaluate, provide counseling services, consult with campus and district staff, provide crisis prevention and response and qualify students for special education supports.
In their assessments and work with both students and teachers, LSSPs provide behavioral consultation and counseling, develop behavior intervention plans, assist with crisis intervention and present staff development. They help struggling students find a better way to learn, help develop safe and supportive learning environments, promote equity and seek to ensure achievement and well-being for each student.
COVID-19 and the resulting school closures have made offering these supports more challenging than ever. But the LSSPs have persevered, leaned on one another, and done whatever necessary to continue their vital role.
"While 2020 has been tough due to the pandemic, so are we," said Mondie Childress, an LSSP serving Atherton, Burgin and Hale elementary schools.
"I have had the honor of serving the school psychologists and our special education counselors through these COVID times, and I am proud to know such a great group of committed individuals," said Dr. Karin Kliemann, curriculum coordinator with the special education department. "I find one of their many strengths to be a calm presence for our students, teachers and parents. They serve us all well."
While the LSSPs support students, teachers and families, they also support one another. Their cohesion as a team – as a "family" – offers themselves the foundation they need to do a difficult job.
"I have enjoyed being a part of the Arlington family for several years now," said Natalie Strand, an LSSP who serves Berry, Crouch and Crow elementary schools. "It never ceases to amaze me how quick others are to step up and assist a colleague in whatever she or he may need! It's nice knowing that others have your back no matter what!"
Read more about what Childress had to say about her LSSP team and their work during COVID.
"It takes a strong team to work with mental health, and this year has required us to problem solve on another level and think outside the box. We have been creative with completing quality evaluations in a timely manner even when circumstances are anything but normal. Counseling has continued through teletherapy, and contacts with parents and staff have occurred around the clock to ensure it is convenient for others during an inconvenient time.
We have leaned on one another to ensure we are making the right choices for the students that we serve. A time like this requires you to have a growth mindset to ensure that we believe that we can do our job even when barriers are present. It's safe to say that the pandemic has been a game-changer for our field, and we are all so thankful to be a part of a cohesive, supportive group of LSSPs. We are passionate about our calling to serve the students, families and staff here at AISD."
Remembering Molly Canas-Cihal
This year has been difficult for the LSSP team in more ways than one. This summer, Molly Canas-Cihal, an Arlington ISD LSSP, lost her battle with cancer. In her years with the district, Canas-Cihal served Amos, Atherton, Jones, Kooken, Larson, McNutt, Pope and Wimbish elementary schools, Hutcheson, Shackelford and Workman junior highs and Lamar High School.
"Molly Canas-Cihal was a fighter who put others before herself no matter what struggles of her own she was facing" said Sandra Correa, a bilingual LSSP who worked closely with Canas-Cihal. "In her field as an LSSP, she showed these same traits. She cared about the students she worked with and fought to assure they had the support they needed. No matter how much was on her plate she would volunteer to take more if it meant helping someone else. Her absence is truly felt within our Arlington ISD family both personally and professionally."