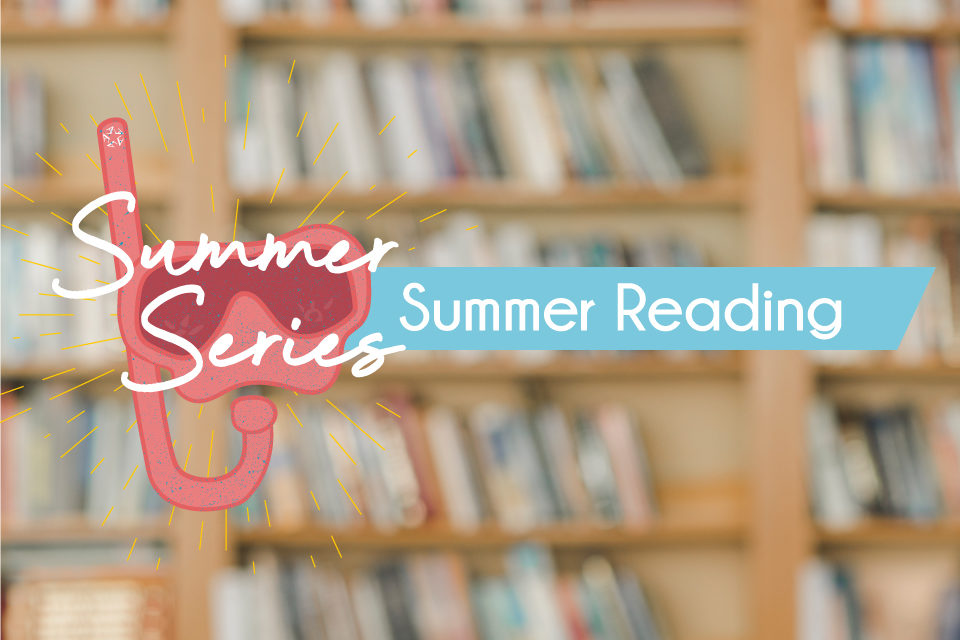 Arlington ISD and Arlington Public Libraries Offer Summer Reading Opportunities for Students
It's summertime! That means you get to choose the books you want to read! Arlington ISD libraries have lots of e-book options, and the Arlington Public Library has a fun summer reading challenge complete with prizes.
Libraries Closed but Books are Open
"Summertime is often synonymous with fun," said Julie Moore, Arlington ISD library media services coordinator. "While our district libraries may be closed for the summer, our students can keep reading and learning just for fun."
Your school's library still has lots of resources you can access online throughout the summer. Just visit destiny.aisd.net and select your school. Scroll to the bottom of your school's library page for a link to the logins and passwords for all the digital resources.
"We also have thousands of digital books available for free through their SORA app in RAPID ID," Moore said.
If you want books you can touch and feel, you can check them out through Arlington's public libraries. Six library branches, East Arlington, Lake Arlington, Northeast, Southeast, Southwest and Woodland West, are now open for in-person express services from 10 a.m. to 6 p.m., Monday through Saturday. And all city libraries offer curbside service. For curbside service, just visit arlingtonlibrary.org. Place items on hold, and you'll be notified when they are ready for pick up.
Arlington Public Library's Summer Reading Challenge
Once you have your books, join Arlington Public Library's Summer Reading Challenge.
"This year, the library's summer theme is Imagine Your Story, and we are discovering the magic of dragons, gnomes and unicorns with new online programs and challenges each week," said Stacy Garcia, Arlington Public Library's program management and community engagement administrator. "We can't wait for you to join us."
Here are some of the details:
Youth (0-12): Complete one of the weekly challenges in your age group and submit the entry form to be entered in a drawing and receive a book (one book per child for the summer). You can fill out the entry form each week you complete a challenge for a chance to win.
Teens (13-17): Complete one of the weekly challenges and submit an entry form online. You will be entered into a drawing for that week's themed prize pack. You will need to complete a challenge for each week you want to enter for a chance to win a prize pack.