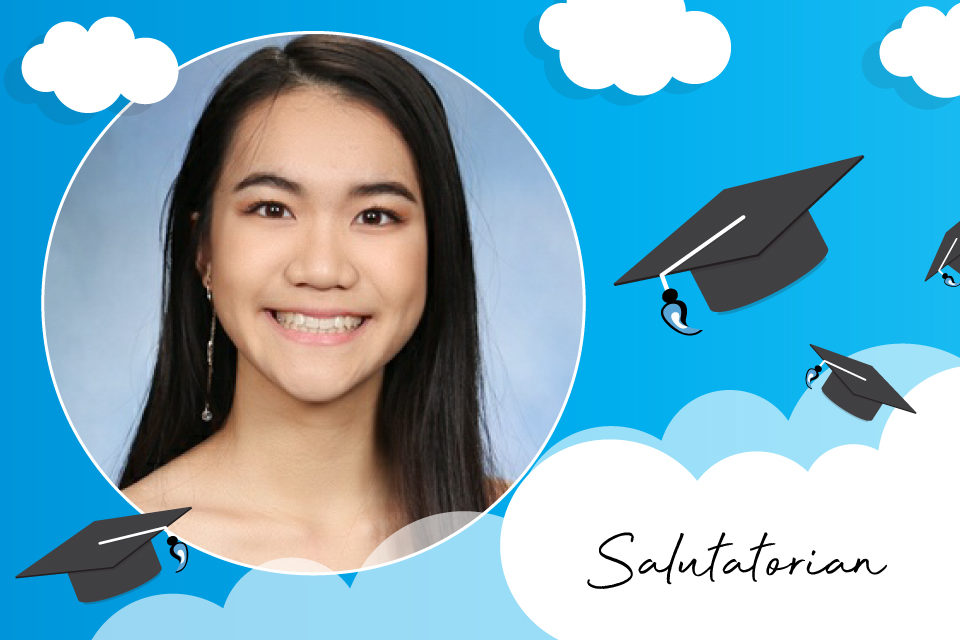 Seguin High School's Katherine Le Will Continue Her Education In Engineering
In the weeks leading up to Arlington ISD graduations June 5, 6 and 7 at AT&T Stadium, we will be celebrating the Class of 2020 valedictorian and salutatorian for all seven Arlington ISD high schools.
Four Questions with Seguin High School Salutatorian Katherine Le
College attending: University of Texas at Austin
Intended major: Engineering
Attended Arlington ISD schools since: Pre-K
What have you learned about yourself through the COVID-19 closure?
I learned that I should have valued school and work more, and that I stay up really late.
What have you learned about education through the COVID-19 closure?
Education is done so much more effectively in person.
What's your advice for underclassmen or younger students about education and their future?
Don't give yourself such a hard time. You're doing great now, and you will do great in the future. Keep working hard and just have fun and make the most of high school.
What would you like to say to the Seguin High School Class of 2020?
Although this year was disappointing, I hope for us to continue on with our lives and reach success in whatever paths we choose to take.