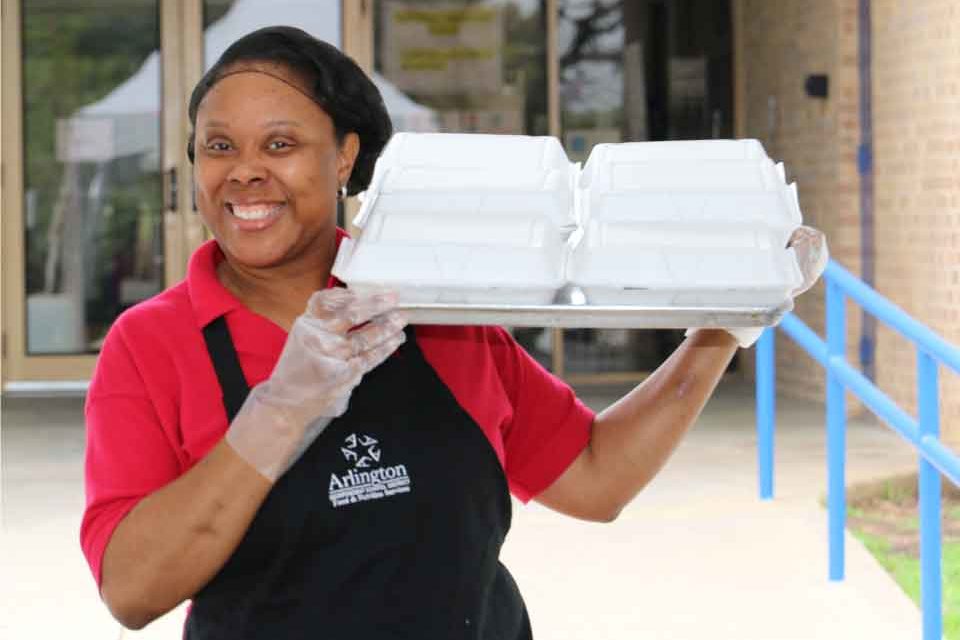 Student Meal Plan Has Distributed Over One Million Meals To Arlington ISD Students & Their Families
The Arlington ISD student meal plan, which started March 16, surpassed the one-million meal mark last week.
The student meals assure than anyone 18-and-under can get 12 meals a week during the school closure due to the COVID-19 pandemic. Meals are currently be distributed from 27 Arlington ISD campuses.
"We know that making sure our students are fed has been a priority since day one of the closure," Arlington ISD superintendent Dr. Marcelo Cavazos said. "To serve more than one million meals speaks to the need we addressed early on. It also speaks to the hard work and dedication of our Arlington ISD employees who have made sure student are fed."
When the meal plan began March 16, a total of 2,461 meals were served on the first day. By the end of that week there were more than 10,000 meals served daily. The biggest day was March 31 when the district provided breakfast and lunch to 15,757 students.
The Arlington ISD shifted the plan to a twice weekly pickup with students receiving six meals May 4. During the first week of that change more than 170,000 meals were provided. With more than 76,000 meals distributed Monday, the district has now served more than 1.1 million meals.