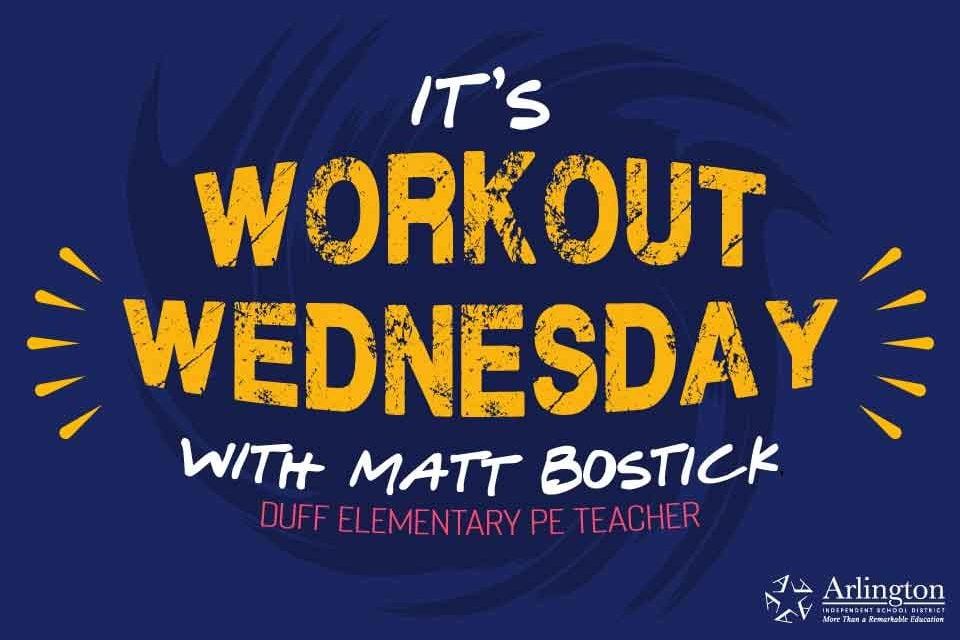 Workout Wednesday is back to get you moving
Who said just because you're not going to school you don't need a backpack?
Certainly not Duff Elementary physical education teacher Matt Bostick, who is putting the backpack to work in Episode 5 of Workout Wednesday.
Whether you're stuffing your backpack with books or beans, Bostick has you covered with his Backpack Complex routine. The backpack stays with you for the entire workout as you attempt everything from deadlifts to broad jumps. And remember that you don't have to put too much in your backpack to get a good workout in.
Here's the plan for this week.
Week 5 workout (three to five sets of 5-10 repetitions using a backpack filled with household items)
Deadlift

Bent over row

Ground to overhead

Overhead press

Front Squat

Back Squat

Jumping Squat

Broad Jumps
In case you missed any of the first four episodes of Workout Wednesday, here are the exercise routines Bostick did as well as a link to all the episodes.
Week 4 workout (three sets each)
30 Mountain Climbers with a push-up between every five

20 Squat Jacks

20 Plank Shoulder Taps

10 Lunges (five per leg)
Week 3 workout (three sets each)
Plank – Hold for 20 seconds

Superman – Hold for 20 

Split Squat – Hold for 15 seconds per leg

Side Plank – Hold for 15 seconds per side
Week 2
Five minutes of burpees every minute on the minute
burpees then rest until minute is up.
Week 1 (three sets each)
20 Jumping Jacks

20 Air Squats 

30 seconds – Plank (high or low)

30 Mountain Climbers