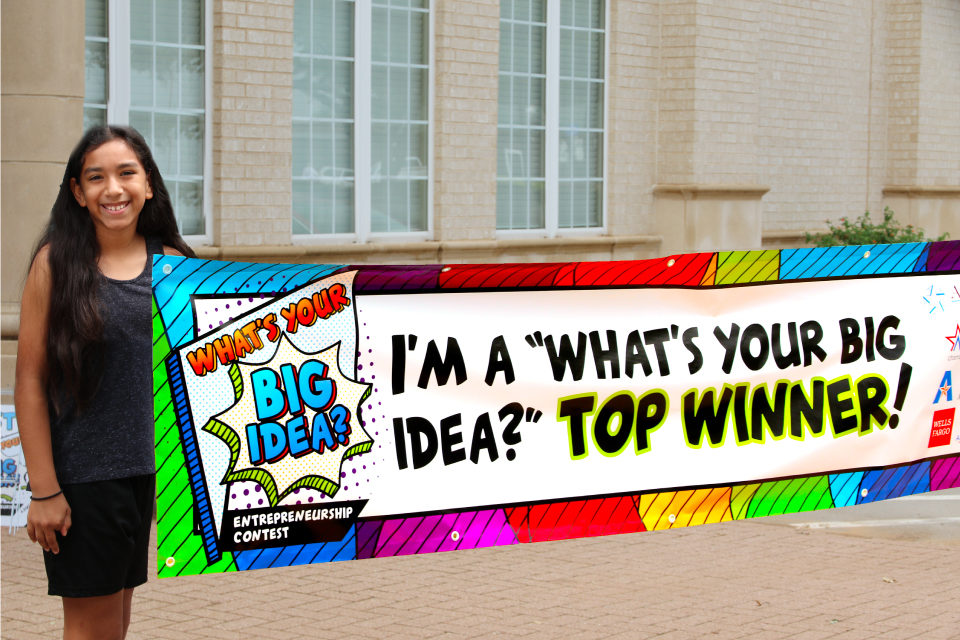 Greater Arlington Chamber of Commerce Awards 30 Arlington ISD Students
The Greater Arlington Chamber of Commerce was the place to be Monday morning for the top winners of the What's Your Big Idea? Entrepreneurship Contest.
That's because it was time for the 30 Arlington ISD students who were winners of the contest to come by and pick up their gift bags.
The drive-thru service featured gift bag delivery, yard signs and a chance for the winners to have their pictures taken with a huge banner.
While the drive-thru pickup wasn't part of the original plan, the COVID-19 pandemic forced a change of plans. That didn't take away from what the winners of the contest were able to accomplish though.
"We did what we could to in order to honor the kids the best way we could,"
said Alicia Collins-Butler, the chamber's director of education, workforce and community development. "We know this day is super special for them, and we want them to be celebrated for their innovative ideas. Being able to do this prize distribution gives us more face-to-face in the COVID times. We can celebrate our kids even further."
Monday's event honored the first-, second- and third-place overall winners. There were 1,400 finalists representing 38 of Arlington ISD's 54 elementary campuses and eight of the 10 junior highs. The event normally takes place at the University of Texas at Arlington's College Park Center. This year the finalists were honored virtually in May.
Students are honored by the Greater Arlington Chamber of Commerce and the Partners in Education Committee for demonstrating the best entrepreneurial spirit through their big idea.