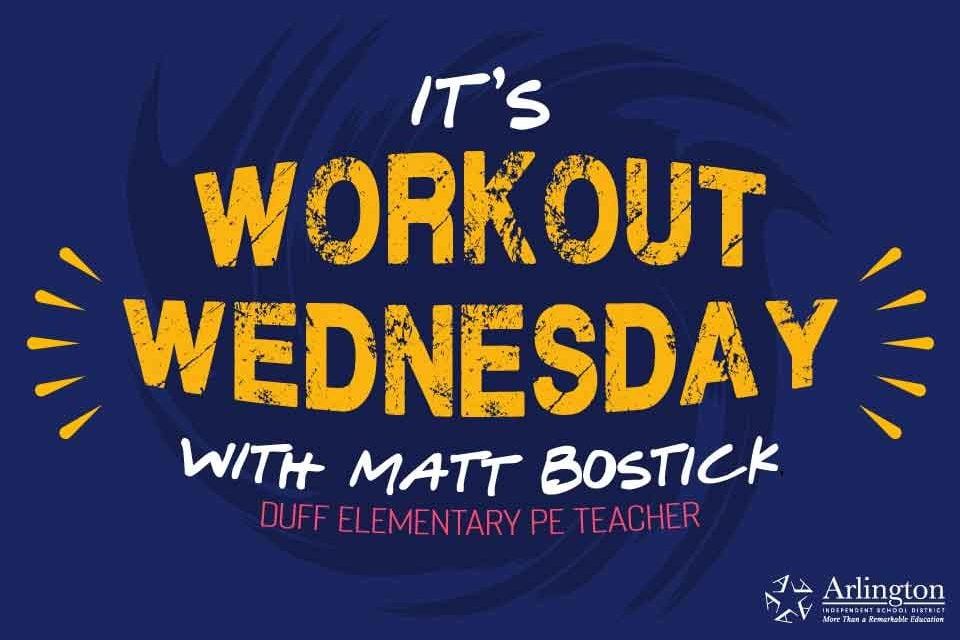 Finish The Month Stronger With An All New Episode Of Workout Wednesday
We're wrapping up our first month of Workout Wednesdays with Duff Elementary teacher Matt Bostick today, and the physical education teacher is turning things up.
In earlier episodes, Bostick focused on exercises like the squat and the plank. Those exercises are featured in Episode 4 but with a little twist. The squat includes a jumping jack to ramp up the cardio and the plank includes a tap on the shoulder to add a little extra to the fun.
Bostick said his students at Duff like doing these types of exercises. They're good for adults, too. Just remember to do them at your own pace.
Here's the plan for this week.
Week 4 workout (three sets each)
30 Mountain Climbers with a push-up between every five

20 Squat Jacks

20 Plank Shoulder Taps

10 Lunges (five per leg)
In case you missed any of the first three episodes of Workout Wednesday, here are the exercise routines Bostick did as well as a link to all the episodes.
Week 3 workout (three sets each)
Plank – Hold for 20 seconds

Superman – Hold for 20 

Split Squat – Hold for 15 seconds per leg

Side Plank – Hold for 15 seconds per side
Week 2
Five minutes of burpees every minute on the minute
burpees then rest until minute is up.
Week 1 (three sets each)
20 Jumping Jacks

20 Air Squats 

30 seconds – Plank (high or low)

30 Mountain Climbers