ARLINGTON ISD CUMULATIVE DASHBOARD
Arlington ISD has created this COVID-19 Dashboard to keep you informed about lab-confirmed positive cases across the district. Our number one priority is the safety of staff, students and the community.
In addition to this dashboard, updated at 12:00 PM on Tuesdays, Arlington ISD officials will communicate directly to employees and parents at a campus or facility with a lab-confirmed COVID-19 case.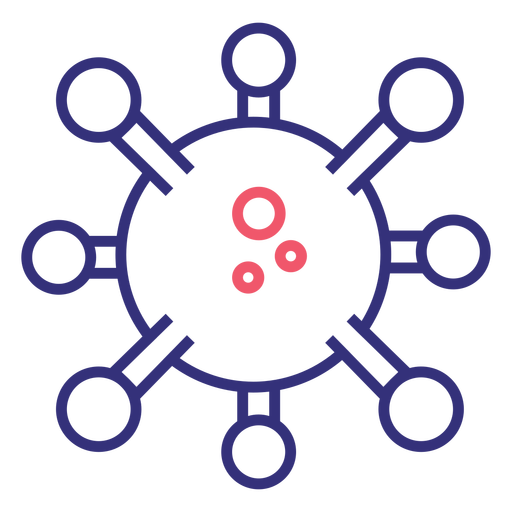 ACTIVE STAFF CASES:
20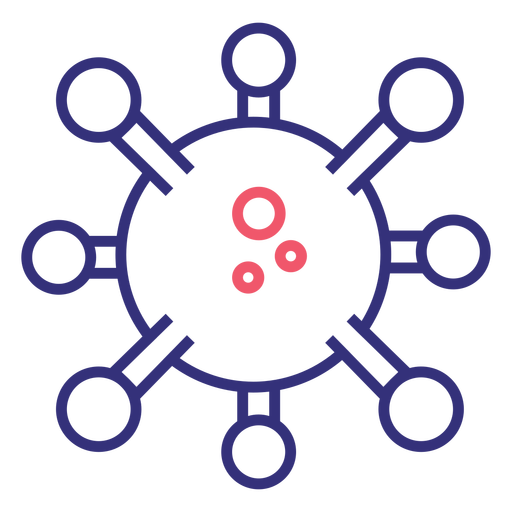 ACTIVE STUDENT CASES:
14
Updated: Tuesday, October 20 at 12:30 PM to include weekly cases from October 12 - October 19, 2020.
ELEMENTARY SCHOOLS
| CAMPUS | ACTIVE STAFF CASES | ACTIVE STUDENT CASES | WEEKLY CASES | TOTAL CASES | STAFF DEATHS | STUDENT DEATHS |
| --- | --- | --- | --- | --- | --- | --- |
| Adams Elementary | 0 | 0 | 0 | 0 | 0 | 0 |
| Amos Elementary | 0 | 0 | 0 | 1 | 0 | 0 |
| Anderson Elementary | 1 | 0 | 1 | 3 | 0 | 0 |
| Ashworth Elementary | 0 | 1 | 1 | 3 | 0 | 0 |
| Atherton Elementary | 0 | 0 | 0 | 1 | 0 | 0 |
| Bebensee Elementary | 1 | 0 | 1 | 2 | 0 | 0 |
| Beckham Elementary | 0 | 0 | 0 | 2 | 0 | 0 |
| Berry Elementary | 1 | 0 | 1 | 2 | 0 | 0 |
| Blanton Elementary | 0 | 0 | 0 | 1 | 0 | 0 |
| Bryant Elementary | 0 | 0 | 0 | 1 | 0 | 0 |
| Burgin Elementary | 0 | 1 | 1 | 1 | 0 | 0 |
| Butler Elementary | 0 | 0 | 0 | 2 | 0 | 0 |
| Corey Academy | 1 | 0 | 1 | 3 | 0 | 0 |
| Crouch Elementary | 0 | 0 | 0 | 0 | 0 | 0 |
| Crow Academy | 0 | 0 | 0 | 1 | 0 | 0 |
| Ditto Elementary | 1 | 1 | 2 | 2 | 0 | 0 |
| Duff Elementary | 0 | 1 | 1 | 1 | 0 | 0 |
| Dunn Elementary | 1 | 0 | 1 | 4 | 0 | 0 |
| Ellis Elementary | 0 | 0 | 0 | 0 | 0 | 0 |
| Farrell Elementary | 0 | 0 | 0 | 0 | 0 | 0 |
| Fitzgerald Elementary | 0 | 0 | 0 | 0 | 0 | 0 |
| Foster Elementary | 0 | 0 | 0 | 1 | 0 | 0 |
| Goodman Elementary | 0 | 1 | 1 | 3 | 0 | 0 |
| Hale Elementary | 0 | 0 | 0 | 0 | 0 | 0 |
| Hill Elementary | 0 | 0 | 0 | 2 | 0 | 0 |
| Johns Elementary | 0 | 0 | 0 | 1 | 0 | 0 |
| Jones Academy | 0 | 0 | 0 | 0 | 0 | 0 |
| Key Elementary | 0 | 1 | 1 | 2 | 0 | 0 |
| Knox Elementary | 0 | 0 | 0 | 0 | 0 | 0 |
| Kooken Educational Center | 1 | 0 | 1 | 3 | 0 | 0 |
| Larson Elementary | 0 | 0 | 0 | 0 | 0 | 0 |
| Little Elementary | 0 | 0 | 0 | 1 | 0 | 0 |
| McNutt Elementary | 1 | 0 | 1 | 1 | 0 | 0 |
| Miller Elementary | 1 | 1 | 2 | 2 | 0 | 0 |
| Moore Elementary | 1 | 0 | 1 | 2 | 0 | 0 |
| Morton Elementary | 0 | 0 | 0 | 0 | 0 | 0 |
| Patrick Elementary | 0 | 0 | 0 | 0 | 0 | 0 |
| Peach Elementary | 0 | 0 | 0 | 1 | 0 | 0 |
| Pearcy Academy | 0 | 0 | 0 | 0 | 0 | 0 |
| Pope Elementary | 0 | 0 | 0 | 3 | 0 | 0 |
| Rankin Elementary | 0 | 0 | 0 | 0 | 0 | 0 |
| Remynse Elementary | 0 | 0 | 0 | 0 | 0 | 0 |
| Roark Elementary | 0 | 0 | 0 | 2 | 0 | 0 |
| Sherrod Elementary | 1 | 0 | 1 | 1 | 0 | 0 |
| Short Elementary | 0 | 0 | 0 | 1 | 0 | 0 |
| South Davis Elementary | 1 | 0 | 1 | 2 | 0 | 0 |
| Speer Elementary | 0 | 0 | 0 | 2 | 0 | 0 |
| Starrett Elementary | 0 | 0 | 0 | 0 | 0 | 0 |
| Swift Elementary | 0 | 0 | 0 | 1 | 0 | 0 |
| Thornton Elementary | 0 | 0 | 0 | 1 | 0 | 0 |
| Webb Elementary | 0 | 0 | 0 | 0 | 0 | 0 |
| West Elementary | 0 | 0 | 0 | 0 | 0 | 0 |
| Williams Elementary | 0 | 0 | 0 | 1 | 0 | 0 |
| Wimbish Academy | 0 | 0 | 0 | 1 | 0 | 0 |
| Wood Elementary | 0 | 0 | 0 | 0 | 0 | 0 |
| TOTALS: | 12 | 7 | 19 | 64 | 0 | 0 |
JUNIOR HIGH SCHOOLS
| CAMPUS | ACTIVE STAFF CASES | ACTIVE STUDENT CASES | WEEKLY CASES | TOTAL CASES | STAFF DEATHS | STUDENT DEATHS |
| --- | --- | --- | --- | --- | --- | --- |
| Bailey Junior High | 0 | 0 | 0 | 5 | 0 | 0 |
| Barnett Junior High | 0 | 0 | 0 | 1 | 0 | 0 |
| Boles Junior High | 0 | 0 | 0 | 2 | 0 | 0 |
| Carter Junior High | 0 | 0 | 0 | 0 | 0 | 0 |
| Gunn Junior High | 0 | 1 | 1 | 1 | 0 | 0 |
| Nichols Junior High | 0 | 0 | 0 | 2 | 0 | 0 |
| Ousley Junior High | 0 | 0 | 0 | 3 | 0 | 0 |
| Shackelford Junior High | 0 | 0 | 0 | 1 | 0 | 0 |
| Workman Junior High | 0 | 0 | 0 | 0 | 0 | 0 |
| Young Junior High | 0 | 0 | 0 | 2 | 0 | 0 |
| TOTALS: | 0 | 1 | 1 | 17 | 0 | 0 |
HIGH SCHOOLS
| CAMPUS | ACTIVE STAFF CASES | ACTIVE STUDENT CASES | WEEKLY CASES | TOTAL CASES | STAFF DEATHS | STUDENT DEATHS |
| --- | --- | --- | --- | --- | --- | --- |
| Arlington College and Career High School | 0 | 0 | 0 | 1 | 0 | 0 |
| Arlington Collegiate High School | 0 | 0 | 0 | 0 | 0 | 0 |
| Arlington High School | 0 | 3 | 3 | 15 | 0 | 0 |
| Bowie High School | 1 | 0 | 1 | 8 | 0 | 0 |
| Career Tech Center | 1 | 0 | 1 | 2 | 0 | 0 |
| Lamar High School | 0 | 0 | 0 | 9 | 0 | 0 |
| Martin High School | 0 | 1 | 1 | 8 | 0 | 0 |
| Newcomer Center | 0 | 0 | 0 | 1 | 0 | 0 |
| Sam Houston High School | 1 | 1 | 2 | 6 | 0 | 0 |
| Seguin High School | 0 | 1 | 1 | 2 | 0 | 0 |
| Turning Point Secondary School | 1 | 0 | 1 | 2 | 0 | 0 |
| Venture School | 0 | 0 | 0 | 1 | 1 | 0 |
| TOTALS: | 4 | 6 | 10 | 55 | 1 | 0 |
ADMINISTRATION
| DEPARTMENTS | ACTIVE STAFF CASES | WEEKLY CASES | TOTAL CASES | STAFF DEATHS |
| --- | --- | --- | --- | --- |
| TOTALS: | 4 | 4 | 30 | 0 |