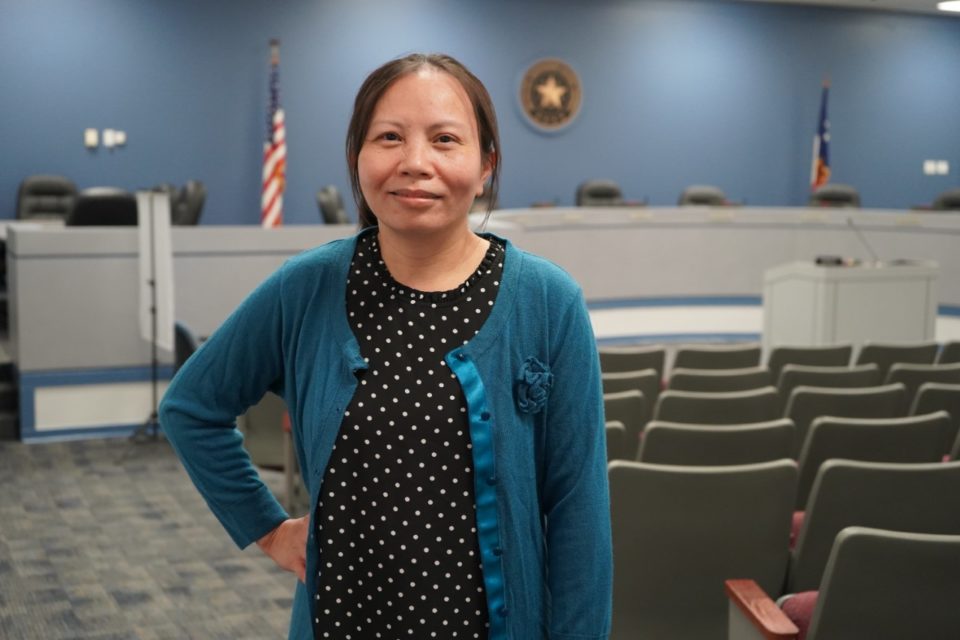 If you're looking to gain valuable classroom experience or trying to decide if teaching is the right path for you, then consider becoming a substitute in the Arlington ISD.
We are looking for substitutes who can help teach Spanish, French and English, including at our all new Wimbish World Language Academy.
"Meeting students or teachers from different countries is what I love most about the AISD," substitute teacher Shirlynn Tran said.
The opportunity to substitute in Arlington ISD exists at Wimbish World Language Academy. Students at the school can choose between English/Spanish and English/French dual-language programming while also receiving cultural awareness education. You do not need to be a certificated teacher to be a substitute in these classes.
Substitutes play a vital role in upholding the high standard of education in our school district by ensuring a continuous quality of instruction for all students when teachers are out of the classroom. The benefit of becoming a substitute is being able to create your own schedule as well as gaining experience in the classroom.
If you are interested in getting your foot in the door as a bilingual substitute teacher, apply today at https://www.atenterprise.powerschool.com/ats/app_login?COMPANY_ID=WA003038.
Arlington ISD is committed to growing whole and well-rounded young adults who are prepared to excel in college, career and beyond. The district's mission is that every one of its more than 57,000 students will graduate exceptionally prepared for college, career and citizenship. With top educators, an outstanding core curriculum, a growing number of specialized programs and state-of-the-art facilities, the opportunities for all students from pre-K through high school are endless.