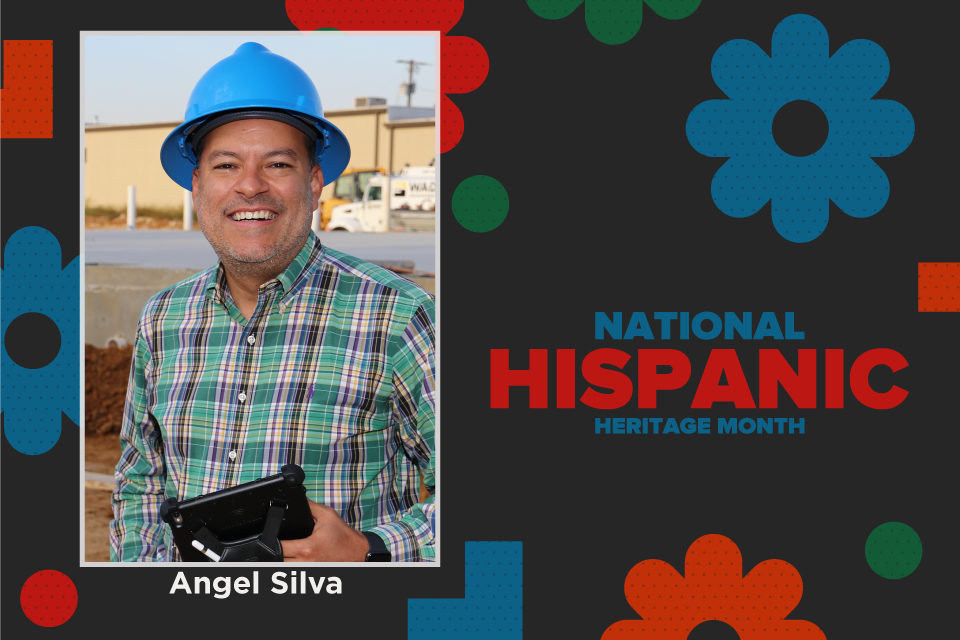 Puerto Ricans "celebrate almost everything" 
During National Hispanic Heritage Month, the Arlington ISD is spotlighting several staff members about their Hispanic Heritage. Today we're talking with Angel Silva, a project manager in our facility planning and construction department.
〉What does your Hispanic heritage mean to you?
It reflects in our culture, history and our background. I left Puerto Rico five years ago to live and work in Texas, but in those years living in Puerto Rico I never got the moment to reflect on our Hispanic heritage because I was living in Puerto Rico. Now that I have a daughter who is 10-years old, she asked me a lot about her roots, culture and history. It makes all the sense in the world to know and teach her where she came from and what it means to be Hispanic and Puerto Rican. It is very important to keep learning and teaching our kids about their heritage.
〉What is something people might not know about your culture?
My beautiful island of Puerto Rico is 100 x 35 miles wide, it has 78 towns, two of them are small islands on the east side of Puerto Rico, Vieques and Culebra. In these two little islands we have the most beautiful beaches in the world. Some of them catalog as top 10 in the world (Playa Flamenco and Culebrita). The Puerto Ricans are the most friendly and happiest people that you can meet. Proof of that is that we have the longest Christmas celebration in the world starting on Thanksgiving and finishing the third week of January. Every year during that week we celebrate the well-renown "Las Fiestas de la Calle San Sebastian" where we celebrate our heritage with music, food and handicraft made by Puerto Ricans. For an island that is 100 x 35 miles wide, we have a national rainforest, dry forest, natural caverns and bioluminescent lagoons. Puerto Rico is a paradise, a must-see place to visit with your family.
〉What's your favorite thing about your culture?
As Hispanic and Puerto Rican we celebrate our traditions and culture all year around. Listening to Bomba y Plena, Salsa y Música del Ayer and making our favorite dishes from the island. During Hispanic Heritage Month we take our moment to remember and celebrate those Puerto Ricans who came before us and opened the doors in the mainland like the great baseball player Roberto Clemente, the actress Rita Moreno, actor Raul Julia and the Supreme Court Justice Sonia Sotomayor, just to name a few Boricuas who have been an inspiration for Puerto Ricans and Hispanic around the world.
〉How do you celebrate Hispanic Heritage Month?
We like to celebrate almost everything from election night to the beauty pageant "Miss Universe," when a Puerto Rican boxer is fighting for a title and when we have our national teams playing sports. Family and friends get together to celebrate all kinds of accomplishments. That is one of my favorite things about my culture.   
Learn more about National Hispanic Heritage Month.