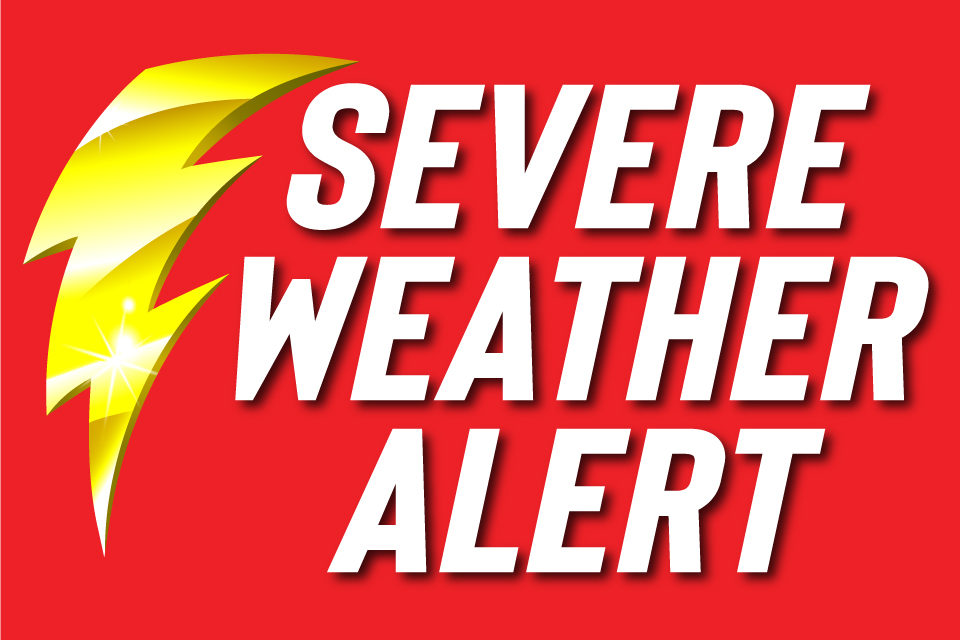 Weather Alert, 2 p.m.: Arlington ISD has canceled all after-school activities today, Friday, Jan. 10, due to severe weather threat predicted for the Metroplex. This includes all indoor and outdoor activities. According to the National Weather Service forecast as of 12:30 p.m., the severe weather threat is expected to impact the Metroplex sometime after 4 p.m. and into the evening. Bus service will run as scheduled.
There are a number of free severe weather apps that you can download to your phone and customize to keep you updated on changing weather conditions including The Weather Channel, AccuWeather and the Red Cross Emergency App. You can also follow the National Weather Service on Twitter @NWSFortWorth. You can also follow these Tips from FEMA to prepare for any type of severe weather. Most importantly, stay alert and stay safe. 
Tornado Watch issued until 9:00 p.m. for area shaded in yellow.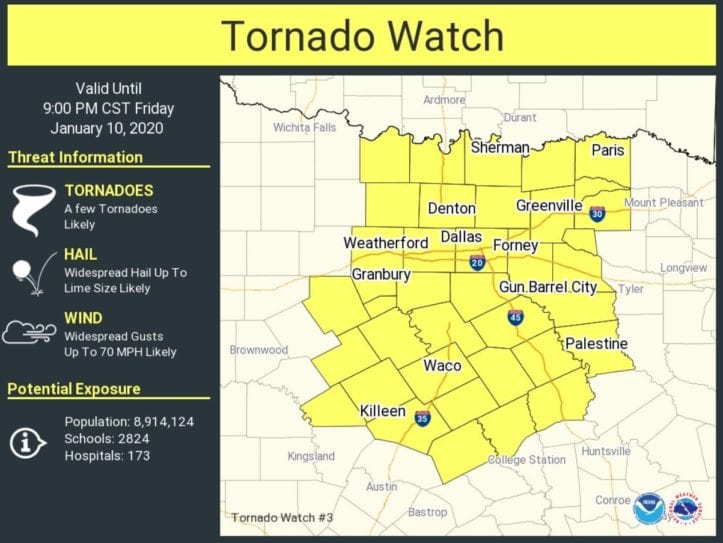 Arlington ISD is committed to growing whole and well-rounded young adults who are prepared to excel in college, career and beyond. The district's mission is that every one of its more than 57,000 students will graduate exceptionally prepared for college, career and citizenship. With top educators, an outstanding core curriculum, a growing number of specialized programs and state-of-the-art facilities, the opportunities for all students from pre-K through high school are endless.