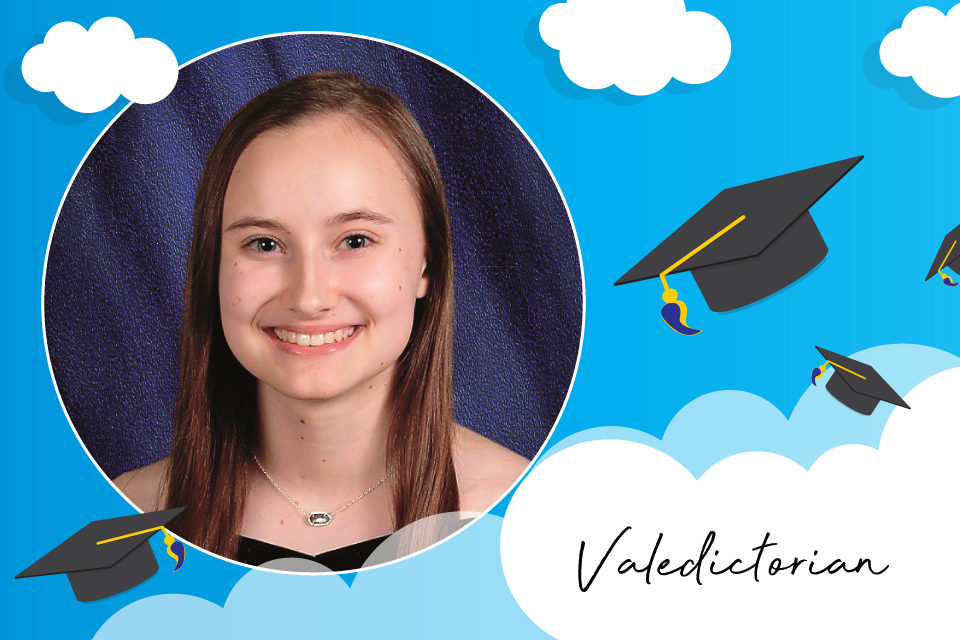 Arlington ISD Recognizes The Achievements Of Lamar High School Valedictorian Jenna Losh
In the weeks leading up to Arlington ISD graduations June 5, 6 and 7 at AT&T Stadium, we will be celebrating the Class of 2020 valedictorian and salutatorian for all seven Arlington ISD high schools.
Four Questions with Lamar High School Valedictorian Jenna Losh
College attending: University of Texas at Arlington
Intended major: Business
Attended Arlington ISD schools since: Kindergarten
What do you want to do when you finish college?
Once I finish my bachelor's degree, I would like to either pursue a career in the business field or continue on with my education and complete grad school.
What have you learned about education through the COVID-19 closure?
Education depends so much more on you than you probably think it does. There is always going to be a lot going on around us; plenty of things will try to get in the way and distract you from focusing on your education. But putting your education on the back burner won't solve those issues. And as a major procrastinator, I struggle with maintaining consistent motivation in school. During the closure, though, I've come to terms with how necessary education really is for me, because it's constantly teaching me the self-discipline I need to better myself throughout these trying times and whatever comes next.
What meaningful moment, lesson or memory will you take from the COVID-19 closure?
The things that I feel will stick with me are simply all the times that I saw people try to make a less than ideal situation somewhat better. Every Zoom call, adopt-a-senior post, drive-by celebration, and just figuring out how to adhere to the medical guidelines while maintaining a sense of normalcy are by far the most memorable events that have come about through this. It's not difficult to feel disheartened or frustrated with all the restrictions we have to work around, but it is difficult to make the best of it. I'm so impressed by the amount of people that are choosing difficulty over ease. With every day that I bear witness to their example, I am choosing more and more to find the good in it all. And while I hopefully will never find myself in another pandemic (one can only hope not), I know life will prove challenging in many aspects as well; with this new perspective, I intend to find the good during those challenges too.
What advice would you give underclassmen or younger students about education and their future?
Everyone looks toward the end of senior year as the moment where it finally all pays off. You have your banquets, awards, special activities, prom, graduation, what have you and that is the pinnacle of your high school career. I was the exact same way. Throughout senior year, and honestly high school in general, my mindset was 100% that if I could just get through this one thing, I would be closer and closer to the time where I could actually enjoy myself. Looking back at all that now, it's seems obvious that treating everything in high school as a check-off list in preparation for what I deemed as bigger and better things isn't the way to go. If I could have done it all again, every day that I walked into that high school I would've tried, no matter how difficult, to take it all in and appreciate what was going on at that moment. Absolutely nothing in life is guaranteed, so you may as well acknowledge the blessings you have when you have them.