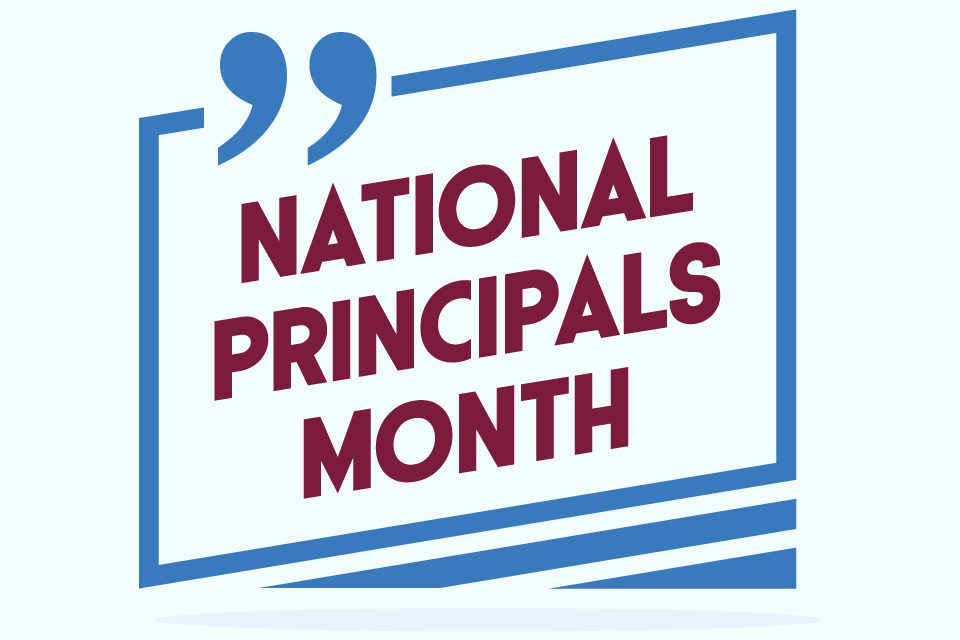 Principals learn from working during a pandemic
October is National Principals Month, and the Arlington ISD is fortunate to have outstanding campus leaders. We wanted to hear their thoughts on being a principal so we're asking them questions throughout the month. Here's part four.
〉What has working through the COVID-19 pandemic taught you?
"It has taught me to be flexible and focus on what really matters."
– Dawn Zdrojewski, Johns Elementary
"Being a leader in this pandemic has taught me that I really am making it up as I go along!"
– Katina Martinez, Short Elementary
"Human beings are both remarkably resilient and tender-hearted, and that we all hear and understand differently."
– Andy Hagman, Lamar High School
"COVID-19 has taught me so many things. No. 1, never take anything or people for granted. Always be present and show everyone your undivided attention and appreciate people more than ever. No. 2, show grace; I never know what is on the other side. I do not know what the other person has gone through, and we must show compassion. No. 3, I have learned that I cannot do everything alone. I have to use my team for help and lean on them when things get challenging and emotional. I have had my struggles, and I had to be vulnerable and share them with my team to seek help and understanding. We have become a #SamFam. No. 4, church and family have become more critical than ever. When doors are closed, and I cannot find an answer, my family is always there for me, and prayer has provided me the faith to continue to do what I enjoy – advocating for children."
– Juan Villareal, Sam Houston High School
"The only thing I know for sure is that I don't know. But I will find a way to learn it, create it, adjust it and make it happen!"
– Stacey Maddoux, Ashworth Elementary
"You've heard the expression large and in charge? Well, it's not true. We are absolutely not in charge. In fact, COVID has taught me that I have no control.  Zero, only a little influence, which I hope brings a little peace and calm through all of this chaos!"
– Christi Wilks, Burgin Elementary
"We are super strong. I know people are getting closer and closer to breaking points, but my people are tough and can take on anything. This group could lead an army."
– Stacie Humbles, Young Junior High
"Everyone struggles in their own way according to their own circumstances. We just need to remember to focus on what's most important – teaching and loving our students."
– Dr. Angela Smith, Boles Junior High
"It's been humbling. I wanted to know all the answers all the time for my faculty, and at times that wasn't possible. It taught me to be OK with uncertainties and to make decisions and move forward anyway. Rely on your team and prepare, prepare, prepare. As a runner, I used that same lesson for my training runs. What if I can't keep up with my training buddies? What if I can't make my goal pace? It's all uncertainties. You prepare the best you can.  But don't let fear and uncertainties stop you from moving forward."
– Catherine Claiborne, Nichols Junior High  
"Priorities never change. Take care of each other first! Always."
– Mary Helen Burnett, Dunn Elementary
"Working through the COVID-19 pandemic has taught me the importance of priority, patience and perseverance. It's knowing that you can't fix everything, but you can offer support to everyone – be the listener, teacher, think partner, comic, etc."
– Leigh Adams, Morton Elementary
"I feel the work that we have faced has solidified my belief in the power of our teachers. They are the masters of the impossible and work so hard for their students. Also, in this new world of the unknown, again and again I'm reminded that I have to focus on what I can control, not on what I can't. And when I place my energy into the things I can control I find that there are so many ways I can make things better and motivate those I serve."
– Katiuska Herrador, Jones Academy
"I have learned that getting a little nervous/mad/frustrated is part of the 'learning' and 'training' process. It is never going to be perfect… and that is by design. If I have questions or problems to be solved, I need to get the questions answered and solve the problem. I have learned to let myself have the experience and I now know I will become better for it."
– Shelly Osten, Miller Elementary
"Working during the pandemic has definitely taught me to be even more empathetic and compassionate, and that teachers should be reminded to leave work at work and take care of themselves."
– Hallema Jackson, Key Elementary 
Thank you to all of our principals.