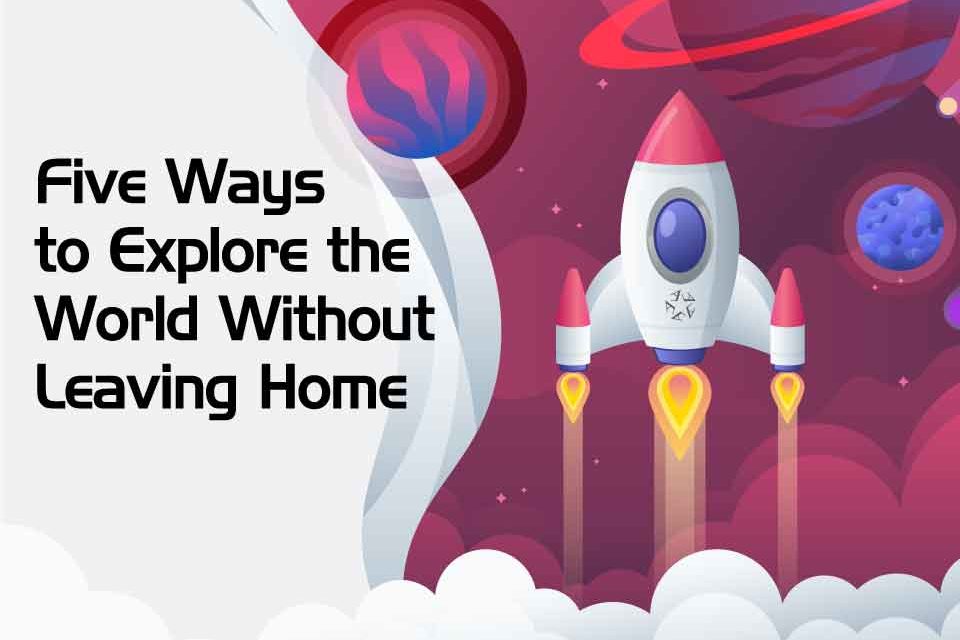 Arlington ISD Has Ways You Can See The World Virtually
Are you ready to continue exploring the world without even leaving home? We're back with a local edition of fun sites to check out after you've finished your daily work via the Arlington ISD At-Home Learning Hub. Explore away!
River Legacy Park and River Legacy Living Science Center
1: River Legacy Park and River Legacy Living Science Center are right in our backyard in Arlington. This beautiful 1,300-acre park and hands-on science center are a jewel for the city of Arlington. River Legacy Living Science Center is doing fun lessons, story times, animal videos and more on its Facebook page every weekday at 2 p.m. Tune in now and be sure and visit the center in person when it reopens.
Lockheed Martin Skunk Works
2. Lockheed Martin has a huge presence in the DFW Metroplex, including in Arlington! In this Virtual Field Trip, learn about Lockheed Martin Skunk Works – the group of innovative and visionary employees (including many in Fort Worth!) who work on advanced development projects, i.e. top secret aircraft and technology. Did you know that you can get your start with Lockheed Martin as a high school student in the Arlington ISD? The AISD started the Lockheed Martin high school engineering internship partnership program along with Project Lead the Way in 2014, and many of the district's former interns now have full-time jobs with Lockheed Martin (story from 2018).
The Perot Museum of Nature and Science
3. The Perot Museum of Nature and Science is ready to Amaze Your Brain at home! Did you know a three-toed sloth can turn its head 270 degrees? Find all sorts of amazing facts and at-home activities with more to come as the COVID-19 closure continues.
The Fort Worth Zoo
4. The Fort Worth Zoo is making sure you get a chance to see its animals daily with zookeeper chats on the zoo's Facebook page, usually at around 2 p.m. Your child can ask questions in the comments (if you're tuning in live) or send in a video question for a zookeeper to answer at a later time.
Cliburn In The Classroom
5. The Cliburn – host of the Van Cliburn International Piano Competition, maybe the most prestigious piano contest in the world that takes place in Fort Worth every four years – is bringing you Cliburn in the Classroom virtually! On Mondays and Thursdays at 11 a.m., tune in for fun with music as the Cliburn explores rhythm, storytelling, dance and listening games. They even have activity worksheets to download for each lesson.