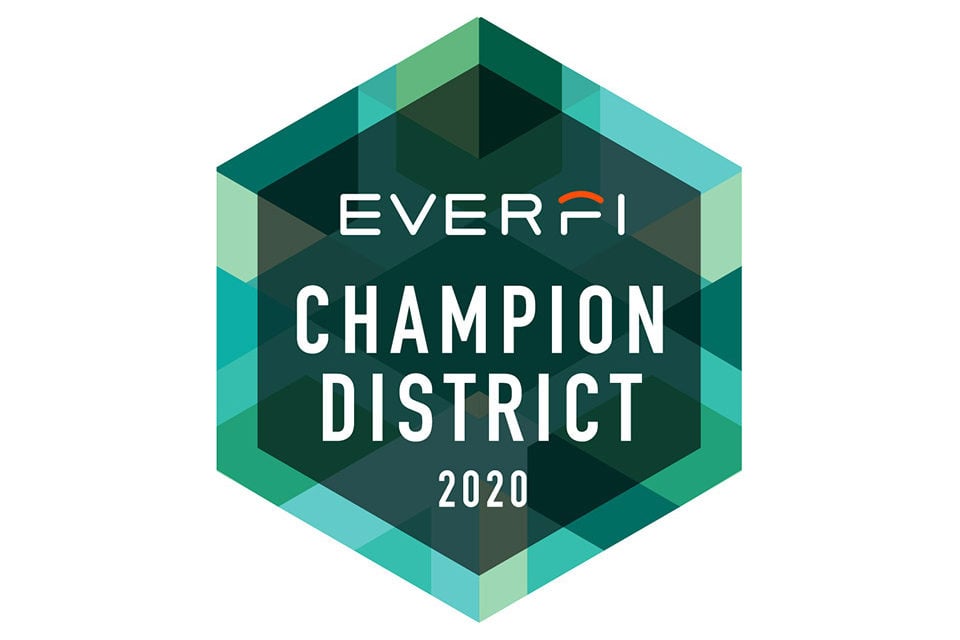 Arlington ISD "recognized as a champion of the whole­ child education"
The Arlington ISD found the perfect partner for reaching junior high students when the district teamed up with EVERFI in 2016.
The combo is still going strong five years later as the district was recently honored with the EVERFI Seal, an honor given to around five percent of the districts EVERFI partners with.
"It means that Arlington ISD is recognized as a champion of the whole­ child education," said Kevin Mechenbier, the EVERFI Texas director.
The seal is a designation awarded to K-12 school districts and individual schools that have demonstrated an exemplary commitment to education through the use of EVERFl's evidence­informed digital programs.
EVERFI has worked with the district on computer-based programs for a while, including financial literacy programs for elementary students. But it wasn't until 2016 when EVERFI teamed up with the Dallas Cowboys and the NFL Character Playbook that things took off.
District eighth graders taking CTHEI (Career, Technology and Higher Education Investigations) classes use EVERFI programs that focus on social and emotional learning. That was the program that tied into the Cowboys' NFL Character Playbook campaign. The biggest event was when Dak Prescott and Zeke Elliott were part of the rookies that visited Workman Junior High in the fall of 2016.
Part of that visit included a stop at a CTHEI class where the players got to see students working with the program.
"It's made a huge impact," CTE specialist Sandy Hitt said of the program. "Especially when we're able to tie in the Cowboys. Our seventh graders see our eighth graders getting these opportunities. That makes a big impression. The students like it. The teachers like it. It's current, too. It fits in with our social and emotional learning push with the district. It's simple to integrate into the CTHEI course."
That 2016 visit to Workman launched the Character Playbook initiative with EVERFI and the district.
"We built the online curriculum programs students do with their computers," Mechenbier said. "We're sponsored by and have stuff donated by different partners. The NFL donates across the country through EVERFI. Each NFL team gets to do community outreach in their own way. They just let EVERFI work with the schools. There's nothing heavy-handed about it."
The partnership has included great perks for Arlington ISD students, including visits from players and the NFL Draft program that also took place at Workman.
While the hook for students might be the chance to see Dallas Cowboys players in person, the draw for the district goes deeper. The district wanted a program that focused on social and emotional growth for students as well as health and wellness, inclusion and college and career readiness, which is a major focus of the CTHEI program.
That's what has made it so successful.
"Everyone feels like the kids treat each other better because of the program," Hitt said. "They make better decisions. They get to focus more on the character part of the idea. They get to see how things are being done. The lessons are cartoons, almost anime. It's a style that's appealing to the kids. They identify with it better."