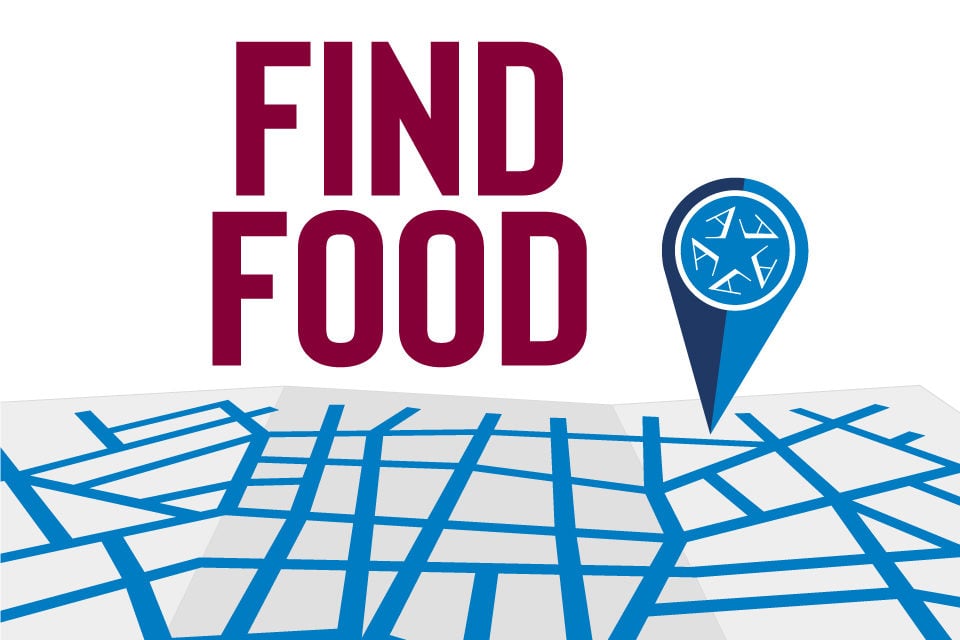 Arlington ISD Partnering With Community Leaders For Food Distribution 
As Arlington ISD has taken a leadership role in providing students free breakfast and lunch on weekdays throughout school closures due to the Coronavirus, the district also recognizes that its families may need additional assistance with food and nutrition.
The Tarrant County area has many organizations that run food pantries where families can go for non-perishable and sometimes fresh food items to cook at home.
Keeping students healthy is a top priority for the Arlington ISD, To complement the district's focus on nutrition, the district has compiled a list of different organizations that are also providing food to Arlington residents.
Tarrant Area Food Bank 
Tarrant Area Food Bank
leads the charge in providing meals for
residents across North Texas.
Various locations are set up as food pantry sites in partnership with TAFB. To find a list of TAFB partner agencies and locations,
click here on the TAFB website and download the pantry sche
d
ule.
Please call ahead to confirm pantry hours and to be sure the mobile pantry has not been canceled
.
Locations in Arlington include:

     • Mobile Pantry Arlington Urban Ministries at 2200 E. Park Row Drive, Arlington, Texas 76010. 1st Wednesday of every month from 9-11 a.m.
     • Arlington Charities at 811 Secretary Drive, Arlington, Texas 76015. 4th Friday of every month from 9-12 p.m.
     • Household of Faith at 5001 New York Ave., Arlington, Texas 76018. 4th Friday of every month from 10 a.m. to 1 p.m.
     • Arlington Charities Mobile Pantry at 2045 Green Oaks Blvd, Arlington, Texas 76018. 2nd Saturday of every month from 9-11 a.m.
Mission Arlington
Rush Creek Church
Rush Creek Church
operates a
food pantry
Monday through Thursday each week to provide food relief for those in emergency need. The Rush Creek Green Oaks Campus hours are
Monday-Wednesday 10 a.m. to 12 p.m. and 1-3 p.m. and Thursdays 10 a.m. to 12 p.m. and 1-7 p.m.
Four Saints Episcopal
Four Saints
Episcopal Food Pantry
serves food barrier-free
at four locations
throughout the Metroplex
, including
St. Alban's Episcopal in Arlington from
12-2 p.m. each Friday. Families may receive food one time per month.
Arlington Hearts and Hands
A cooperative ministry of the Churches of Christ in Arlington, Hearts & Hands receives applications for service from 10–11:30 a.m. Monday through Friday and 6-7 p.m. on Wednesdays. It is best to arrive early because only a limited number of vouchers can be issued each day.
Arlington Charities
Arlington Charities is offering a drive-thru option for food assistance. You must call to schedule an appointment to receive food, which includes a pre-packaged bag of food and a limited choice of frozen protein.

Shepherd of Life Lutheran Church
The
Shepherd's Pantry
is open every Thursday evening from 6:30 to 8 p.m. and is available to anyone in need. The Pantry is located next door to the main church at the Shepherd of Life Ministry Office, 725 E. Lamar Blvd.
Have Any Suggestions?
If you know of any other food resources for Arlington ISD families that we can add to this list, please send detailed information to pio@aisd.net
Despite obstacles because of Coronavirus, the commitment to feed our students and keep them healthy will remain a top priority for Arlington ISD. For more information and other resources on COVID-19, visit aisd.net/coronavirus.